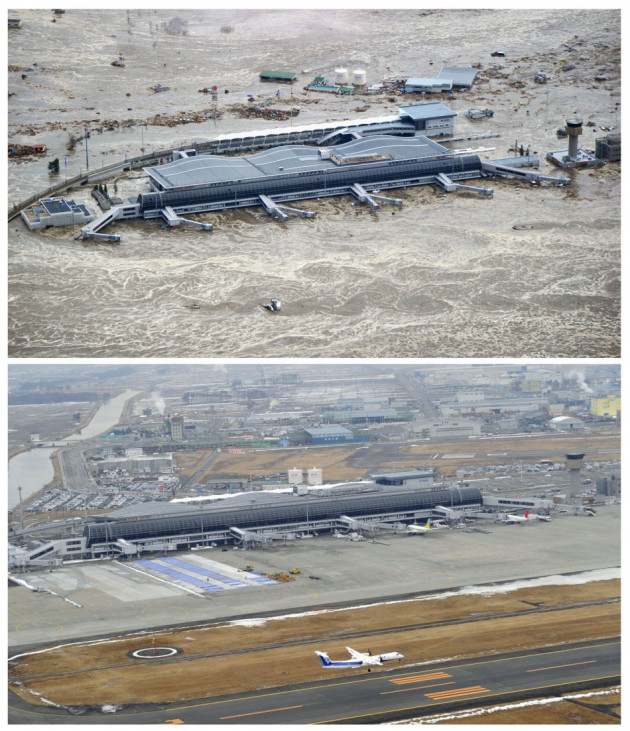 An unexploded bomb from the World War II era has been found at a construction site near the runway of Sendai airport in northern Japan. The airport was reportedly closed and hundreds of flights were canceled following the incident.
The bomb is said to be weighing 250kg and made in the United States. It was during World War II when America heavily dropped bomb over Japanese cities, including the atomic bombings over Hiroshima and Nagasaki in 1945.
Finding unexploded bombs across Japan, since then, has not been unusual, though it was rare to find one at the Sendai airport, which is one of Japan's busiest airports. During the World War II around 1940, the Sendai airport was used as a Japanese flight school. Last year's tsunami wreaked great havoc on the airport leading to its closure for several months. The bomb was discovered during works of restoration near a runway.
Sendai police official Hiroshi Ouchi told media that they were considering evacuation of the nearby areas while military was considering exploding the bomb or moving it to other location, the Associated Press reported.
According to Ouchi, the bomb was found with a functional detonator, which means that the bomb still has potential to explode. In fact, an unexploded bomb left untouched becomes more dangerous over the years since its components get more sensitive to disturbances and such bombs thus possess great hazards.
Unexploded Ordnances Elsewhere
Besides Japan, Germany is yet another country where World War II bombs are often discovered. In one such find in 2010, a 500kg bomb unearthed in the town of Goettingen in central Germany exploded killing three people.
Last year two bombs of World War II were found in the riverbed of Rhine in Koblenz that led to evacuation of half of the city. Most recently, in August, a guarded explosion of World War II bomb was carried out near Berlin.
Unexploded Ordnances in UK
The United Kingdom has also encountered several unexploded ordnances in the recent past. According to London-based construction research firm CIRIA, approximately 15,000 items of weapons were found at several construction sites in the UK from 2006 to 2009.
In June 2008 a 1000kg bomb was found at Bow in East London during construction for the Olympic Games.