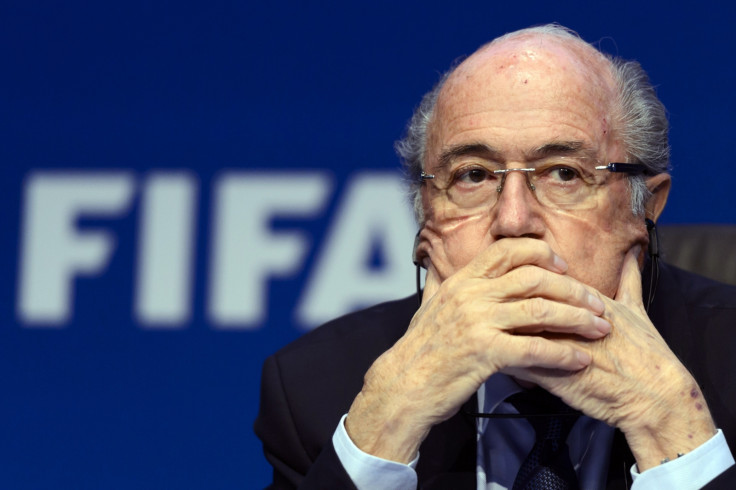 The Swiss attorney general has opened criminal proceedings against Fifa president Sepp Blatter. Prosecutors will investigate Blatter on "suspicion of criminal mismanagement".
The case involves a contract Blatter is alleged to have signed that assigned valuable World Cup television rights to the control of former official Jack Warner, who was arrested and released as part of the investigation into corruption allegations in June, according to a news release from the attorney general's office.
Blatter is also suspected of making a "disloyal payment" of 2m Swiss Francs (£1.3m) to Uefa President Michel Platini.
Swiss authorities questioned Blatter after an executive committee meeting in Zurich on Friday, and said they also searched his office and seized data.
Platini, the favourite to take over from Blatter as Fifa president has also been asked to provide information. The alleged payment from Blatter to Platini took place in February 2011, said the attorney general's office.
Earlier, Blatter was forced to cancel a press conference in Zurich. The conference was delayed for one hour, before being cancelled, with Fifa giving no reason for the cancellation.
It would have been Blatter's first time facing the media following the suspension of Fifa general secretary Jerome Valcke last week.
Fifa said in a statement: "Since 27 May 2015, Fifa has been cooperating with the Office of the Swiss Attorney General (OAG) and has complied with all requests for documents, data and other information. We will continue this level of cooperation throughout the investigation.
"Today, at the home of Fifa, representatives from the Office of the Swiss Attorney General conducted interviews and gathered documents pursuant to its investigation. Fifa facilitated these interviews as part of our ongoing cooperation."