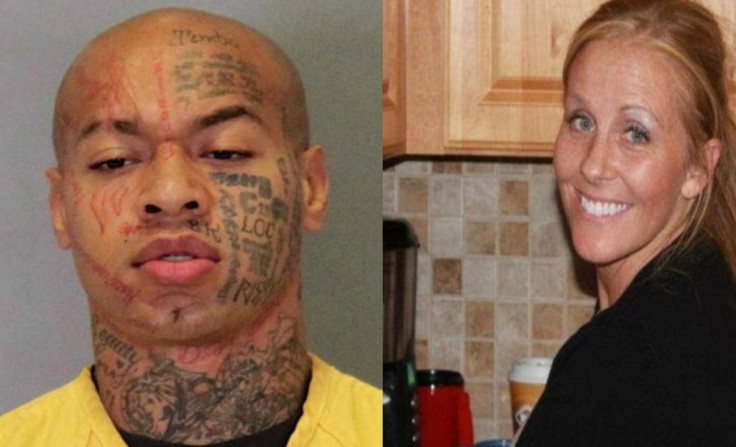 A serial killer who killed four people and cut off his own penis to look like a snake has been handed the death penalty.
Nikko Jenkins needed 27 stitches after he hacked at his own penis as a tribute to an Egyptian god. He also cut his tongue to look like a snake and carved 666 backwards on his head.
The 30-year-old was sentenced to death on Wednesday (31 May) for killing four people in Omaha, Nebraska, in 2013.
Described as one of the state's worst serial killers he reportedly showed "a lack of remorse" for his murders and becomes the first death sentence since the punishment was reinstated by the state in November.
His crime spree began just 11 days after being released from a 10-year stretch in prison for carjacking when he shot dead Juan Uribe-Pena and Jorge Cajiga-Ruizon on 11 August.
It was reported that he used a sawn-off 12-gauge shotgun and hid their bodies in a car.
Then eight days later he killed a former friend Curtis Bradford by suggesting that Bradford, Jenkins and Jenkins' sister Erica commit a robbery. When he got there the pair both shot Bradford in the back of the head.
Then two days after killed Andrea Kruger shooting her four times when she pulled up in her SUV.
Prosecutors said that he murdered all four in an attempt to cover-up robberies, according to Omaha.com.
"You look at the brutality of each murder," Douglas County Attorney Don Kleine said. "The innocence of the victims. The lack of any history or beef with Jenkins.
"There's nothing in any of the evidence that indicates these people had any inkling of what was about to happen to them. There was nothing that pointed to a reason to do this, other than the evil of Nikko Jenkins."
Jenkins said he mutilated his own penis after in an attempt to make his member look like the Egyptian serpent god Apophis months after the murders.
In mitigation a defence psychiatrist said he suffers from schizophrenia, as well as a bipolar disorder, but Jenkins was deemed competent enough to stand trial.