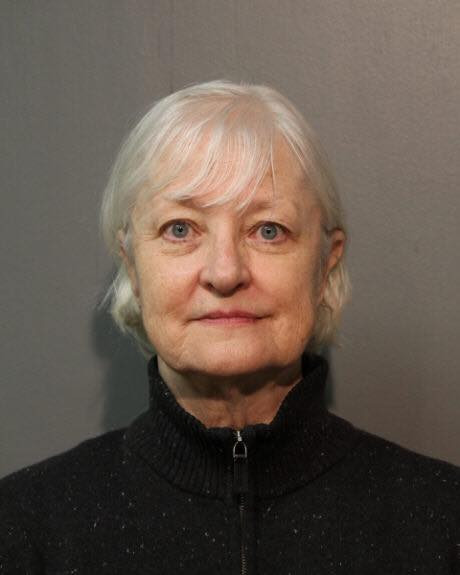 A "serial stowaway" managed to sneak into Chicago O'Hare International, slip onto a British Airways flight and fly to London without a ticket or a passport.
Marilyn Hartman was eventually apprehended by customs officials, the Chicago Police Department said. The 66-year-old from Grayslake, Illinois can be seen on airport surveillance video sneaking into O'Hare without a boarding pass or passport on 14 January.
Hartman first walked past two Transportation Security Administration officers while they checked other passengers' boarding passes, Tandra R Simonton, a spokesman for the Cook County State's Attorney told The New York Times.
"She hid her face with her hair and walked past the officers without presenting proper documentation to board a flight," she said.
Hartman is then seen joining the security line and being screened by TSA. She attempts to board a flight to Connecticut by concealing herself behind a passenger waiting in line. Simonton said Hartman tried to dart past the passenger but was stopped by the gate agent, who told her to sit down.
The stowaway pensioner stayed overnight at the airport and the approached a shuttle bus heading towards the international gate the following day. "This shuttle requires a passport and plane ticket to board," Simonton said. Hartman managed to board the shuttle despite having neither.
According to authorities, Hartman managed to get on a flight heading to Heathrow Airport in London. There she was detained by British customs officials and denied entry into the UK.
After arriving back in the US on Thursday (18 January), Hartman was charged with a felony count of theft and one misdemeanour for trespassing.
Simonton noted that Hartman has been convicted of misdemeanors for criminal trespassing at O'Hare four times in the past. This is the first time she has been charged with a felony. In 2016, Hartman was sentenced to six months of house arrest and placed on two years of mental health probation.