An obsessed uncle who was inspired by infamous acid bath killer serial killer John George Haigh slit his niece's throat after she was tasered and raped, a second survivor of the ordeal has said.
Mujahid Arshid has been charged with the kidnap, rape and murder of his 20-year-old niece Celine Dookhran and the attempted murder of a second woman, who has not been identified.
Arshid, a builder, allegedly killed his niece by slitting her throat an attempted to kill a second woman who was able to send a haunting text to her mother saying "he's going to kill me" before raising the alarm.
The Old Bailey heard that the woman had been sexually abused by Arshid as a teenager before she was abducted at the same time as Dookhran in July last year.
The court was told that in the lead up to the alleged kidnapping the 33-year-old defendant had researched the acid bath killer and trawled the web for ways to dispose of bodies.
It is alleged that Arshid contacted labourer Vincent Tappu to help him kidnap the pair, before Barclays bank worker Dookhran's body was found stuffed in a freezer with her throat cut.
The court was told Arshid, who had become "sexually fixated" with the women and planned his attack, at a home he was renovating in Kingston, south-west London, for months.
The second woman, who was discouraged from going to the police about the alleged abuse she faced at the hands of Arshid by a relative, escaped by telling the defendant she loved him.
She then managed to grab a mobile phone and raise the alarm while Arshid was outside.
She told jurors: "When eventually I got hold of a phone, my first instinct was to call someone for help," reported BBC News.
She texted her boyfriend, saying: "Don't message or call. Or reply. I have been kid booed (typo). Kidnapped" before messaging her mother: "He's going to kill me. Don't reply," the court heard.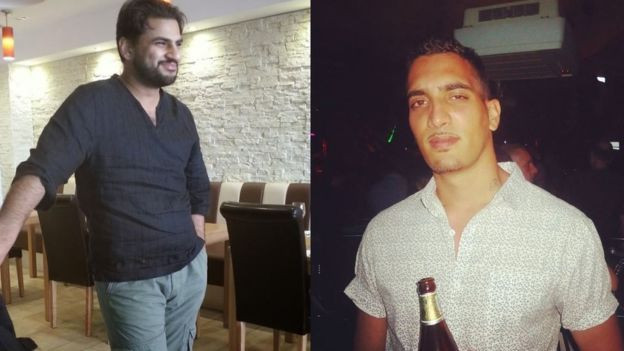 The court heard harrowing testimony from the woman who described how Dookhran screamed as she was tasered by Tappu and they were bundled into the back of his pick-up truck.
The alleged victim described how he took turns to rape the women while they screamed and said she spotted Dookhran's body "out of the corner of the eye".
The woman was rescued by Arshid's brother who took her straight to hospital, the court heard.
The jury heard that a bank payment to Tappu in the days before the killing and Arshid had visited a Wikipedia page about Haigh, who was hanged in 1949 for murdering six people.
A post-mortem examination found Dookhran died due to the combined effect of loss of blood and obstruction to the airways.
It was stated that Dookhran had a sock stuffed down her throat, reducing her ability to breathe and had three cuts to her neck, reported Get Surrey.
Arshid and Tappu deny kidnap, false imprisonment and possession of a firearm with intent.
Arshid has also pleaded not guilty to murder, attempted murder, rape of both women and the previous sexual assault and assault by penetration of the surviving woman.
The trial continues.