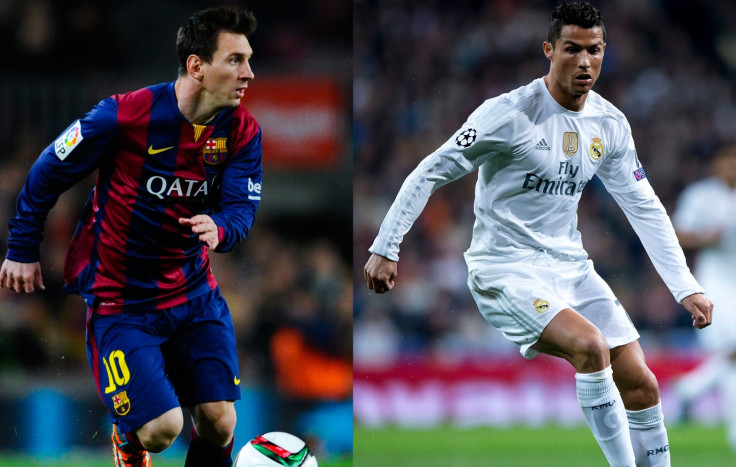 Leo Messi once said he gives no importance to the rivalry and battle for records between himself and Cristiano Ronaldo. Real Madrid's number seven claims to think much along the same lines. But given their competitive instinct, it is difficult to truly believe them.
Not long ago, five-time Ballon d'Or winner Messi held the hat-trick crown in Spain, whereas Cristiano Ronaldo was the main candidate to beat Ronald Koeman's free-kick goal record in La Liga, which stands at 23. But the tide is turning, with punch and counter-punch evoking memories of Niki Lauda and James Hunt's battle for Formula 1 supremacy.
Is Messi the world's best dead-ball specialist?
The main debate raging in Spain concerns whether Messi is the best set-piece taker ever. The numbers say 'no', but then again numbers can lie. It was not until 2009 when Messi scored his first goal from a free kick, not taking over the responsibility fully during Xavi's time at the Nou Camp.
Since Xavi signed for Qatar's Al Sadd, Barça's number 10 has improved dramatically in this field and he is about to become the most prolific Barcelona set-piece taker of all time. Ronald Koeman has held the title since 1995. Everton's current manager was a superb defender, but his right-footed free kicks were missiles. He scored 25 (23 in La Liga, an unbeaten record so far), during his stay at Barcelona.
His most famous strike came during the extra time against Sampdoria in the 1992 Champions League final. Years later, Ronaldinho scored 20 from dead ball situations but fell short of the Dutchman. Messi overcame the Brazilian a season ago and, at his current rate, he is set to overtake Koeman too.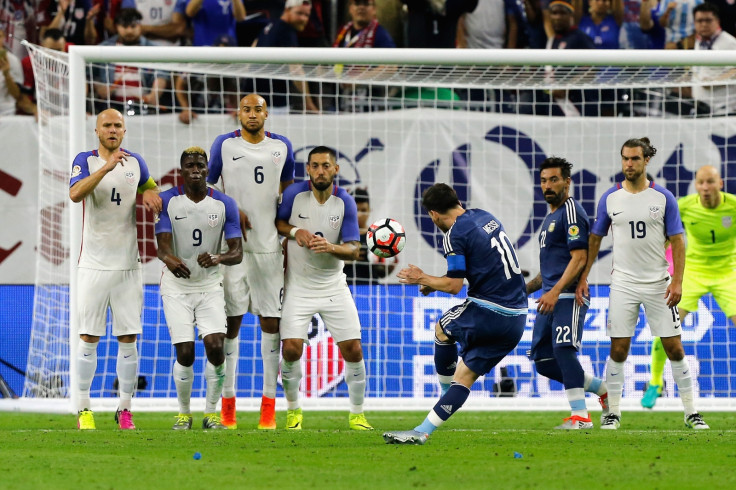 Ronaldo has scored 21 times direct from set-pieces in La Liga and he is two away from drawing level with Koeman after his superb performance in Real Madrid's derby win against Atlético Madrid. However, Diario Sport have claimed that Ronaldo has scored eight free-kicks in his last three seasons – with both Portugal and Real.
And therein lies the dilemma, because Leo Messi has scored 10 in the last 12 months after his stunning goal with Argentina against Colombia on Wednesday (16 November). Ronaldo tops the standings with 48 across his entire career, but Messi is getting closer (29) – and the tables are turning. Should both players continue at their current rate, the Argentina international will soon eclipse his great rival.
Ronaldo: More hat-tricks than Arsene Wenger's Arsenal
This fierce battle between the Real and Barcelona star is not just restricted to free-kicks, they are both hunting the hat-trick record. Not long ago, Messi was the most proficient three-bagger in Europe's top leagues.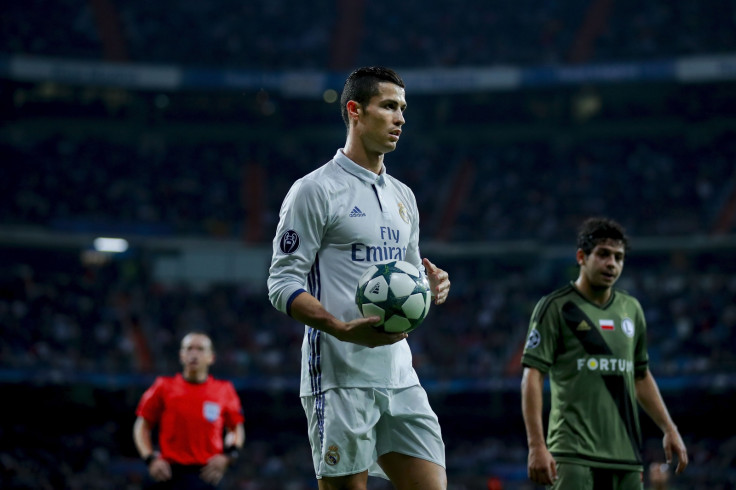 But Ronaldo has smashed that record, and added another against Atlético in the Vicente Calderón. On 39 occasions Ronaldo has scored three of more goals in the white of Real; two more than Messi, who missed the goalless draw with Malaga due to illness. To provide context, Arsenal's players have scored 37 hat-tricks during Arsene Wenger's 20-year tenure with the north London club. Ronaldo has eclipsed the Gunners in just seven-and-a-half seasons at the Bernabeu.
In just a month, the Madeira-born Ronaldo will collect his fourth Ballon d'Or; closing the gap with five-time winner Messi. With 60 goals in 59 games during 2016 and having won the Champions League and the 2016 European Championship, who would dare suggest the former Manchester United forward is on the decline?
Given Messi's momentum, these aforementioned records will be smashed in the coming season. Enjoy them while they last, you'll struggle to see something similar in future years.