Seven Labrador puppies buried alive and killed in Spain
The Guardia Civil have identified three suspects who could face jail.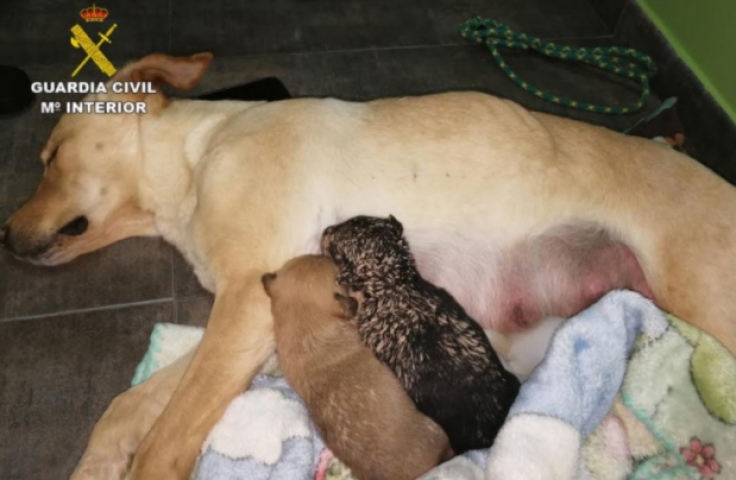 Spanish police are investigating three people in connection with the killing of seven puppies after an entire litter of newborns were buried in Murcia region.
The Guardia Civil claim that a person or persons filled in the warren-like hole in which the Labrador puppies were being raised – their mother was not buried with them.
Locals in Mura, who had been keeping an eye on the young family, raised the alarm when they discovered the mother acting anxiously near her "nest".
Members of the public desperately dug away at the soil, pulling the small creatures up one by one.
Two of them survived and have been reunited with their mother. However, seven perished.
The survivors were suffering from hypothermia and received veterinary treatment. It is believed they will make a full recovery. They are currently with their mother in a veterinary care centre.
The three suspects could receive up to 18 months in jail if found guilty of cruelty towards animals.
In December, a Spanish animal sanctuary manager was jailed for carrying out an unprecedented regime of cat and dog slaughter over a two-year period.
Carmen Marin euthanised 2,200 animals under her care – despite claiming not to put pets down at the facility in Costa del Sol, Spain.
She is believed to have killed the animals to make space for new arrivals at the sanctuary, as the local council gave her cash every time she took a cat or dog off the streets.