Seven wounded in car bombing on popular Thai tourist island Koh Samui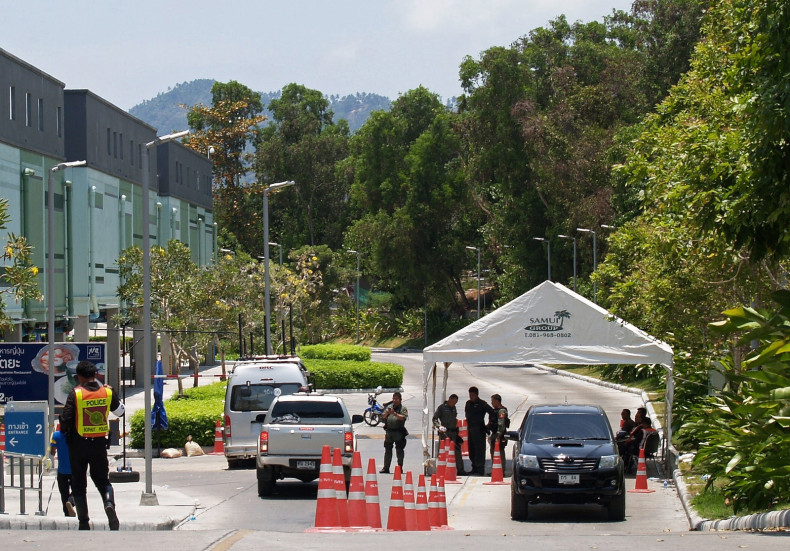 Seven people have been injured after a car bomb exploded in the underground car park of a shopping centre in Koh Samui, a Thai island popular with tourists.
Six Thais and a 12-year-old Italian girl were treated with minor injuries and they have all been released from hospital, according to an official from the island's disaster prevention office.
The bomb was inside a Mazda pick-up truck bearing false number plates which was parked on the premises of the Central Festival shopping centre. It detonated on Friday night (10 April) while late-night shoppers were inside the building.
Fire tore through the building, as the wounded were transported to hospital.
Police have said that the car had been stolen from Yala, one of Thailand's three southern-most Muslim-majority provinces that have seen more than 6,300 people killed during a 10-year insurgency. Muslim rebels are not believed to operate beyond the three provinces.
Investigation continuing
Bomb squad experts were combing over the debris on Saturday morning (11 April) for clues about who was behind the attack, as the country's junta seeks to reassure tourists about safety following a coup last year.
"It's a car bomb but we cannot confirm what type of explosive materials they used," Lieutenant-General Prawut Thavornsiri, spokesman for the Thai national police told AFP.
No comment has yet been made as to whether the bombing is believed to have connections to the conflict hundreds of miles away. The country's police have previously been accused of prematurely jumping to conclusions following high-profile incidents.
Thailand's pristine beaches, rich history and party scene makes it a hugely popular holiday destination and attracts around 20 million people a year, with tourism accounting for 10% of the country's GDP.
Last year Thai police came under heavy criticism for their handling of the initial investigation into the murder of David Miller and Hannah Witheridge on Koh Tao, where incorrect information was leaked to the media. The pair were brutally beaten to death and suffered horrific head injuries.