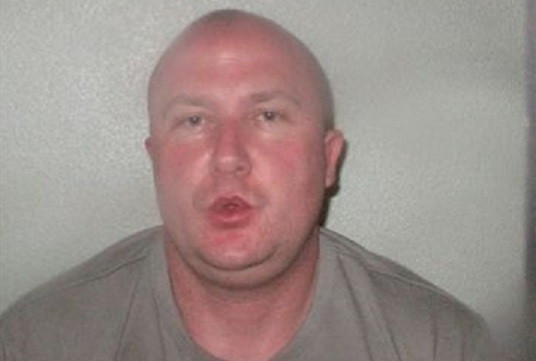 A paedophile policeman has been jailed after he was spotted kissing and fondling a child in broad daylight in full view of members of the public.
Andrew Gouge, 34, met a 13-year-old girl in parks where he would molest the teenager by kissing her.
Gouge groomed her in web forums and on social media in order to get her phone number, before using her to satisfy his sexual urges.
At Woolwich Crown Court, the Romford resident was jailed for 21 months for sexual offences against a child after pleading guilty at a hearing last month.
Senior officers at Scotland Yard called Gouge a "sexual predator" who had brought the Met in to disrepute. He faces a misconduct hearing and has still to be sacked.
DCI Pete Thomas said: "Andrew Gouge has shown himself to be someone who has targeted, groomed and exploited a vulnerable young child for his own sexual needs.
"His conduct has caused significant harm and the investigation highlights the need to remain vigilant to the risks posed by social media and the internet in order to safeguard children. The Metropolitan Police Service is committed to protecting children and bringing sexual predators like Gouge to justice."
Commander Allan Gibson, of the Directorate of Professional Standards, said: "Gouge signed up to protect and serve his community; but seriously failed in that commitment and has caused untold harm to the victim, her family and his own friends and colleagues.
"He has tarnished the reputation of both the organisation and his colleagues. All members of the police service are expected to behave impeccably whilst on and off duty. Gouge did no such thing."