World Porn League Table: UK Sits Not so Proudly in Third Place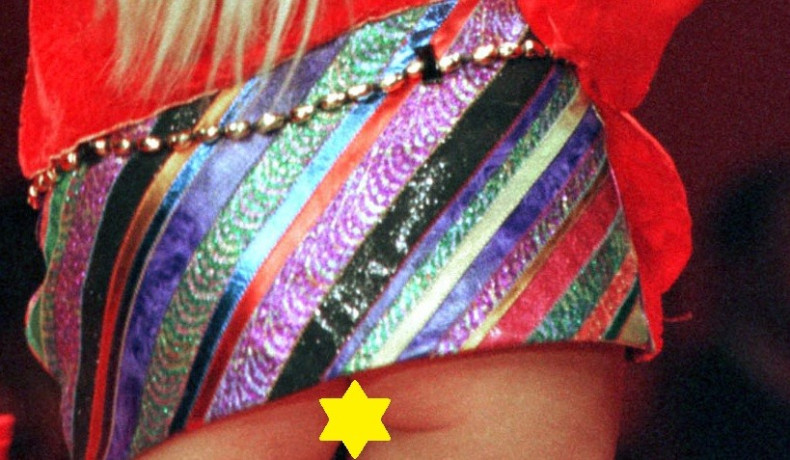 The Netherlands has long been famous for its sex shows and red light districts - and it seems the country just can't get enough of web erotica and porn.
Figures show that the Dutch host more web pornography than any other European country, behind only the US in the global league table.
Britain sits in third place.
According to the survey compiled by Paul Walsh of family-friendly web product specialist Metacert, more than 187 million pages of web porn are hosted in Holland, even though the population is just 17 million.
The UK, which has more than four times the population of the Netherlands, hosts a quarter of the amount of internet porn - although that is still 52 million internet pages - almost one for every British citizen.
The Netherlands is also way ahead of its European neighbours in terms of the number of adult-only domain names registered on the country's servers.
It has nearly two million (1,836,104) domains for X-rated content. That is in contrast to the UK with just over half a million.
Darren Anstee, of Arbor Networks, told IBTimes UK: "It's a product of the fact a lot of Web hosting companies exist in the Netherlands, and plenty of connectivity through AMSIX. Pornography is profitable and hosters can charge for space used and bandwidth utilized so it's profitable from their angle as well."
AMSIX is the Amsterdam Internet Exchange and is the worlds largest data transport hub in the world - accounting for around 10% of the world's internet traffic
However the figures for Britain and Holland are still dwarfed by the US, which hosts 428 million porn pages - 60% of all smut hosted worldwide.
California is the heartland of the US porn industry, churning out 66% of all content made in the States.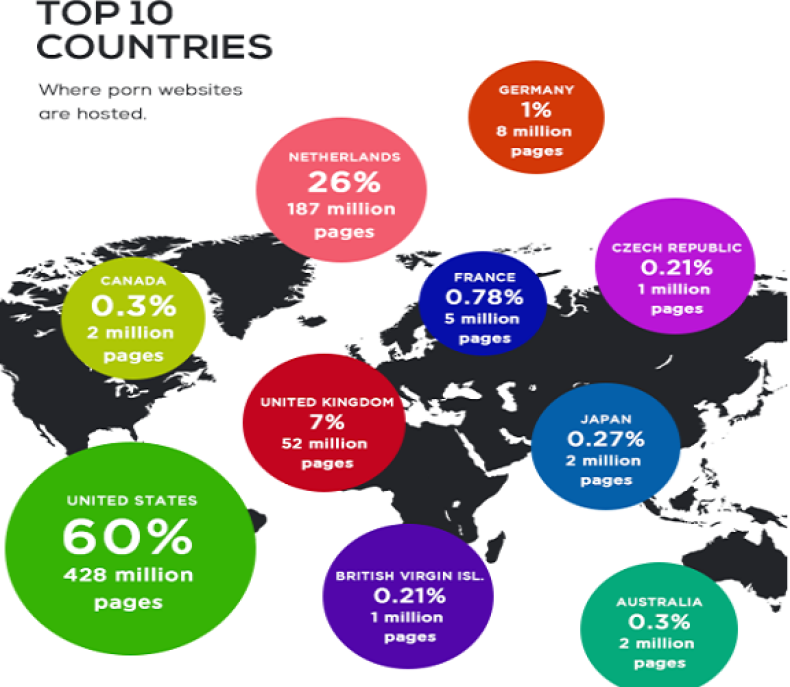 Germany, with 80 million people, ranks fourth behind Britain in hosting web pornography, but only accounts for 1% of the total figure, with 8.2 million pages and just over 80,000 million domains.
France is next, with 5.5 million pages being hosted and around 55,000 domains.
According to web safety expert John Carr, cultural factors are behind the numbers. But other factors play a role, including the cost of hosting on web servers.
"I wasn't surprised to learn the famously liberal Netherlands was up there although their disproportionate dedication to the cause does deserve a special prize of some sort.
"I appreciate that the German language is not as widely spoken as English but I doubt that is the entire explanation for their commendably lower level of engagement.
"Germany has very strict and particular rules about hard core porn web sites hosted on their turf. They require the publishers to have age verification mechanisms in place. I'm guessing that more than anything discourages a lot of rough trade."