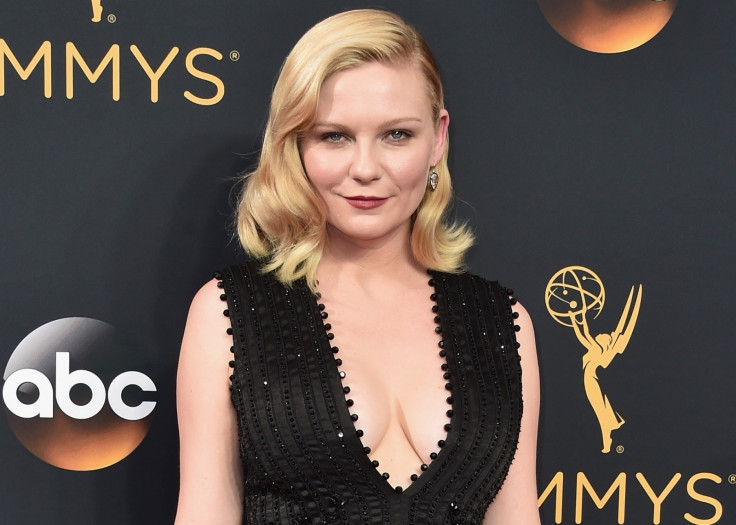 While she is best known for playing the red-headed Mary Jane – Spider-Man's love-interest – currently, Hollywood actress Kirsten Dunst is turning heads with an oh-so-steamy snap from her new film, Woodshock.
Teasing her steamy look from the 2017 thriller, Dunst even posted a collage of snaps on Instagram recently, stirring quite a frenzy among her fans. Never afraid of flaunting herself, the actress stripped down to her skimpy, lacy lingerie while taking a drag on her cigarette in the promotional clip.
Apart from the Fargo actress' sensuous style, however, the Instagram upload has also managed to grab attention with the distinct mood reflected in it. And Dunst's broody expressions only add to the drama, as she is seen taking a puff and exhaling in the clip surfacing ahead of her film's debut at the Venice Film Festival this weekend.
"LANDED #venezia74 @woodshockmovie," the actress simple wrote alongside, showing off her incredible figure in her black lingerie and a pair of denims. Unsurprisingly, since being shared online, the clip has attracted major eyeballs.
"Spider girl you are so hot," exclaimed one fan, while another one complemented Dunst's effortless style, writing, "Sexy as f**k."
"That's one sexy little motion shoot and bod Hun!" another admirer shared in the comments section, while someone else went on to gush about The Virgin Suicides actress.
"Still can't believe you where that little girl on star trek TNG all those years ago. I remember seeing that episode when it first aired and saying to myself, she is going places," shared one user, echoing the feelings of most of the fans, as a second fan wrote, "Great Actress, great Women!! I Love this Girl since Virgin Suicides."
"Omg it's Lux all over again," added another.
Directed by sisters Kate and Laura Mullevy, Dunst's new film tells the story of her character Teresa, a young woman, who is torn between her fractured emotional state and a potent drug that alters her reality.