Shahrukh Khan and Salman Khan's enmity and their eventual "hug" have been fodder for gossip in Bollywood for long now. Recently, Hrithik Roshan also weighed in on their bittersweet relationship.
In an interview ahead of his appearance in Bigg Boss 8, the Bang Bang star was asked, which of his co-stars he would like to see locked in the Bigg Boss house.
He promptly replied, "Salman and Shahrukh."
Is Hrithik trying to patch-up SRK and Sallu?
Examiner.com speculated on Hrithik's idea and suggested, "forcing Salman and Shahrukh to spend 24 hours a day together, living, sleeping, and eating under the same roof, might finally get them to talk about the incident which caused the rift in their relationship."
Hrithik's idea might also go the other way. What if it opened old wounds and succeeded in making the situation worse?
The Krrish 3 actor also said some nice things about the Bigg Boss 8 host.
He said, "there is a difference between human being and being a human. And if you want to know the difference then all you need to do is look at Salman Khan."
Also, recently in a Bigg Boss episode, the Kick star made sure everyone knew their relationship is over.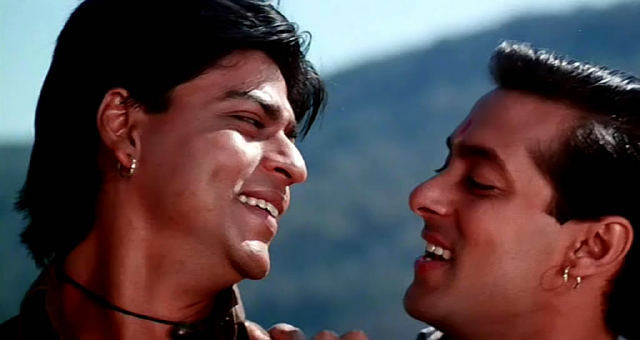 Salman Khan announced "Yeh Karan Arjun sath me nehi rehte, alag alag raste chale gaye" (Karan and Arjun have gone their separate ways). This is in reference to the 1995 film Karan Arjun, in which Shahrukh and Salman played brothers. This was very clearly a subtle disguised nod to his soured relationship with SRK.
Has Salman Khan and Shahrukh Khan's relationship strained beyond repair?
Let us know your opinions in the comment section.