Shajul Islam Appears in Court Charged With Syria Kidnapping of Two Journalists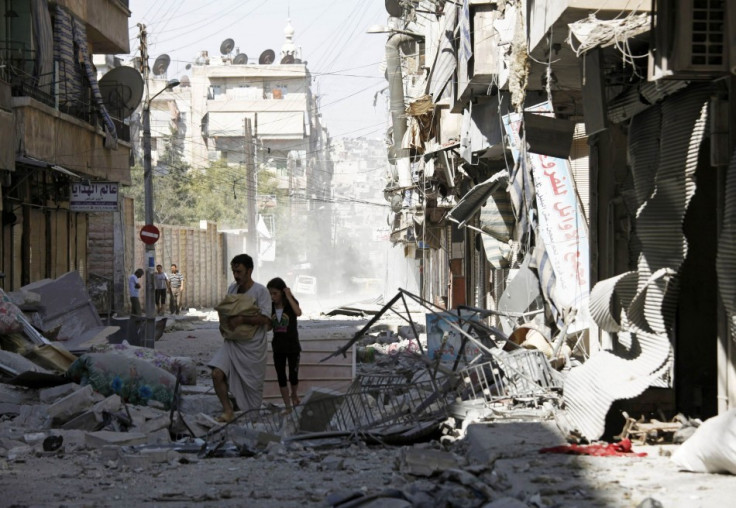 A terrorism suspect who was arrested at Heathrow Airport has been charged with unlawfully imprisoning two men in Syria.
Shajul Islam, 26, appeared at Westminster Magistrates' Court today for kidnapping and imprisoning photographers John Cantlie, a Briton, and Jeroen Oerlemans, from the Netherlands, between 17 July and 26 July.
Appearing in court, Islam spoke only to confirm his name, date of birth and address. He was remanded in custody until his next court appearance, which will be at the Old Bailey on 2 November.
Islam, who is British, was arrested on 9 October with a 26-year-old woman, who has been released without charge. They were arrested after arriving on a flight from Egypt.
Cantlie and Oerlemans were held by a militant group in Syria and following his release, Cantlie said one of his captors had claimed to be an NHS doctor and spoke with a south London accent.
He told the Daily Mail: "'I asked for his help ... but he refused to even send a text to my girlfriend to say we were alive. He said he would be beheaded if he did.
"It wasn't much fun expecting to end up on an execution video at the hands of extremists - one of whom was treating Londoners like me a few months ago."
Last week, foreign secretary William Hague said there is evidence to suggest people are travelling to Syria to fight.
This was echoed by Paulo Sergio Pinheiro, the head of a United Nations commission investigating human rights abuses in Syria.
He said the presence of foreign militant could increase radicalisation, adding that they are fighting for their own agenda, rather than to help build a democratic state in Syria.
"The presence of foreign militants, radical Islamists or jihadists, worries us very much. Their presence can contribute to radicalisation," he said.
© Copyright IBTimes 2023. All rights reserved.