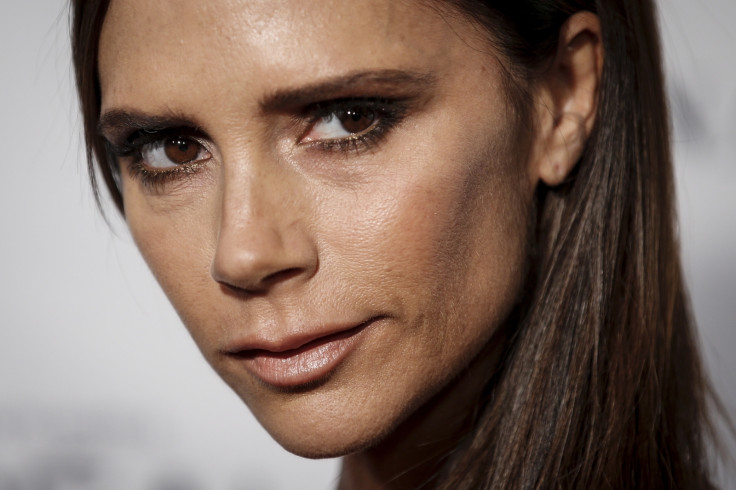 Victoria Beckham is currently facing a torrent of criticism on social media over the latest photo promoting her Spring Summer 2018 eyewear collection. And leading the bandwagon of critics is none other than Good Morning Britain's host Piers Morgan, who took sharp jabs at Posh for setting a wrong example for young girls looking up to her.
Over the weekend, the English singer-turned-designer shared a couple of pictures showcasing brand new designs from her VB Eyewear collection but, what caught most fans' attention was the "terribly thin" woman who modelled the glasses.
From being slammed as "disgusting" to getting accused of being a "terrible role model for young girls", the 43-year-old business woman was instantly panned by her social media followers. And now, the famous British TV host has also jumped in to share his piece of mind.
Criticising the "shockingly underweight model Victoria Beckham had chosen for the photos", Morgan wrote: "[Beckham] loves to talk about 'empowering women' but there's nothing empowering about making them think this is the type of body they should covet.
"In fact, it is far more likely to have the complete reverse effect of crushing young women's confidence and driving them to emergency diets," the GMB host said in his Daily Mail column.
Accusing the ex-Spice Girl of pulling similar "stunt" in the past as well, Morgan added, "The vast majority of young girls suffer from very real body image and self-esteem issues in this modern technological age that encourages a craving for Facebook and Instagram 'likes'... They look to people like Victoria Beckham for guidance, and right here in this photo, they're getting entirely the wrong guidance.
"This photograph made me feel physically sick, and judging by the eruption of opprobrium that greeted it online, I'm far from alone in this view," he said suggesting that he wouldn't want young girls — whether it is his six-year-old daughter or Beckham's little girl Harper — to grow up to such body image ideals.
"This is a horribly cynical, commercially ruthless, and morally reprehensible decision by someone who should, and does, know better," the 52-year-old TV personality wrote, adding, "Shame on you, Victoria Beckham."
Like Morgan, even VB's fans were not mincing their words when it came to calling out the "cringe" pictures that were shared on Beckham's social media pages.
"I would love to see designers using 'real women' as we have so much pressure put on us to look at women in campaigns," one of Beckham's Instagram followers commented.
Added another: "Why why why do you insist on using models for your clothing campaigns that are quite obviously well under a healthy BMI?"