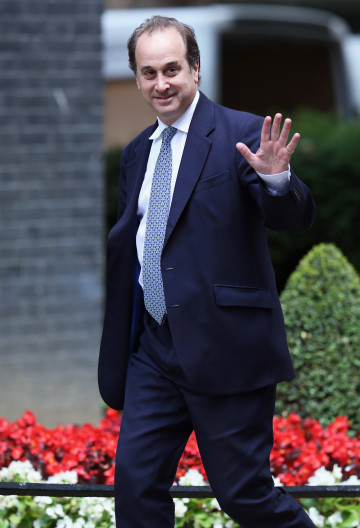 Tory MP Brooks Newmark will check into a "psychiatric facility" to battle his "demons" after a public shaming following a sexting sting by the Sunday Mirror.
The former minister issued an apology on Saturday after he was caught texting explicit pictures of himself to a second woman, just weeks after being caught out by the national paper.
He announced he would quit the Commons at the next election, adding that he had "traumatised" his family with his "bizarre and abhorrent behaviour".
His wife, Lucy Newmark, has also moved out of the family home near Braintree, Essex, in favour of their Belgravia townhouse, the Daily Mail reports.
Newmark left his post as minister for civil society in September 2014, after he was exposed for exchanging lewd photographs with a journalist posing as a 20-year-old Tory PR.
It emerged last week that he also sent a series of graphic 'selfies' to a single mother he met online.
As a result, Newmark wrote to the Prime Minister on Saturday announcing he will not run for re-election in May 2015.
"I was the man who had everything. I made a fortune, married a beautiful wife, had five children and then fulfilled my lifelong ambition to be a politician", he wrote in the Mail on Sunday.
"Now my political career is in ruins. I have traumatised my family and let down my constituents and my colleagues."