Six people have been declared dead after a small plane crashed at an airport near Virginia at roughly 12.30pm local time on Friday, 12 August. The plane crashed into the woods located near the end of the runway at Shannon Airport, roughly five miles away from downtown Fredericksburg.
Virginia State Police said that the plane began to land on the runway before aborting the attempt and trying to ascend back into the air. It then banked to the left and crashed into a tree line, which caused it to immediately catch fire.
According to NBC News, Sgt. Les Tyler of Virginia State Police said: "It appears the plane was attempting to land and it then attempted to abort the landing and take off again."
The fire caused so much destruction that emergency services found it difficult to read the two-engine plane's tail number and accurately identify the aircraft. All remains recovered from the site of the wreckage are being taken to the Office of the Chief Medical Examiner in Richmond for identification.
Authorities were still in the process of notifying the families of those who had lost their lives in the crash. All the victims are believed to be people from outside the state and police were still trying to identify where the plane had come from and where it was hoping to land.
This isn't the first time a small plane has crashed at Shannon Airport. Three years ago on exactly the same day, 12 August 2013, a pilot made an emergency landing near the airport. That time, the pilot was able to escape without injuries.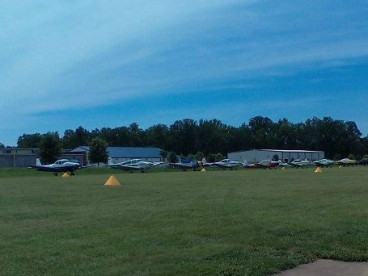 According to Fredericksburg local media, a 22-year-old died at Shannon Airport in July 2013 after intentionally crashing a rented plane. One year earlier, a father and son died in a plane crash at the airport.