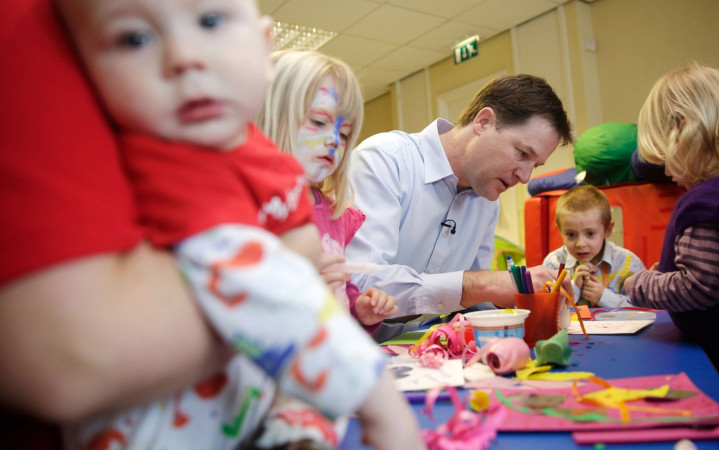 The UK government's new shared parental leave (SPL) rules have come into force.
The regulations will apply to couples with babies due or children matched or placed for adoption on or after 5 April 2015.
The legislation, designed to give workers more flexibility in how they share the care of their child, will allow parents to choose whether they want to share the mother's maternity leave.
The government expects that 285,000 working couples will be eligible to share leave from April 2015.
Deputy Prime Minister Nick Clegg stressed he wanted to challenge the "old-fashioned assumption" that women will always be the parent that stays at home.
"Women deserve the right to pursue their goals and not feel they have to choose between having a successful career or having a baby," Clegg said.
He added: "Women should be supported by their employers, rather than being made to feel less employable or under pressure to take unchallenging jobs."
But the Institute of Directors (IoD) described the new rights as a "nightmare" for employers.
"The IoD understands the case for a system of shared parental leave and how it could help to widen the talent pool available to employers," said Alexander Ehmann, deputy director of policy at the IoD.
He added: "Unfortunately, today's announcements heap yet more burdens on struggling employers at a time when government should be freeing them to create jobs and wealth."
In addition, a survey from jobs site Glassdoor found that only less than one in four (24%) of men agreed that new parents should share parental leave.
The research, which questioned 2,000 men and women who are in relationships and under the age of 50, also revealed that just over one in 10 (12%) men would consider taking maximum paternity leave and allow their partner to take minimum maternity leave.
Simon Kerr-Davis, a senior employment lawyer at Linklaters, said there are three clear "take-aways" for companies.
"First, there is an obvious appetite among parents for shared parental leave – it's far larger than the government had originally anticipated," he said.
"Second, enhanced pay is likely to be a key determining factor on eventual uptake, and third, employers have a key role to play overall in the value of SPL to employees.
"All of these points go the heart of what employers are asking us – whether or not to offer pay enhancements and the issues relevant to this. Even now, we know that many employers are still unsure how to make this decision.
"In order to assess the risks and costs of offering additional pay, employers need to be able to make assumptions about the numbers of employees who will take up SPL, the value to employees of being able to do so and the likely patterns of leave they will request."