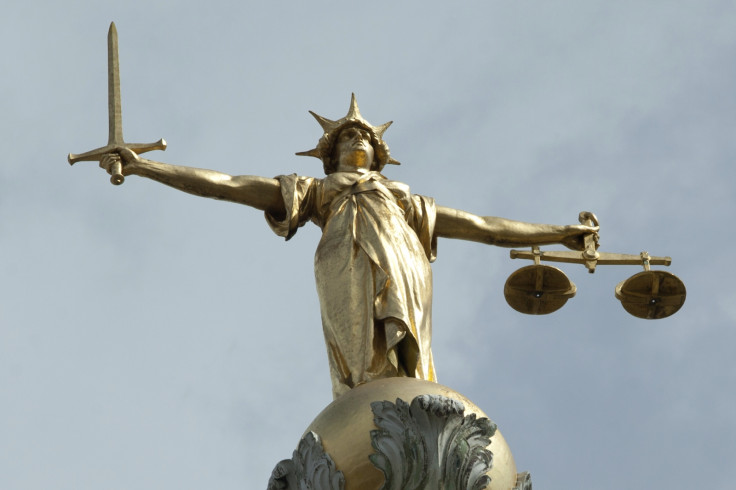 A mother who killed her young daughter and partner to "prevent the world being taken over by vampires" has been locked up in a secure mental hospital indefinitely after been found not guilty of murder by reason of insanity
Shelley Christopher, 36, was suffering from severe psychosis when she stabbed her partner, Richard Brown, 29 times before also stabbing her four-year-old daughter Sophie six times at her flat in Notting Hill, West London, on 19 February.
Christopher also attacked a third one-year-old child by strangling and stabbing her, but she survived her injuries. During the trial at the Old Bailey, the jury heard Christopher also inserted a broken paint brush and pencils into the chest of her daughter and Brown to stop them coming back as vampires.
Their bodies were found several days after they were killed by Christopher after police were alerted by social services when she took the injured third child to hospital with puncture wounds to the chest. Upon arriving at the flat in Colville Square, officers discovered Brown's body in a bloody bathtub and Sophia lying on a bed with a blood-stained towel over her face.
After she was arrested, Christopher told psychiatrist the colours red, green and orange had "become significant" to her, with red meaning she or someone in her family is going to die. On the day she killed Brown and Sophia, she said she received an "orange signal instructing her to kill" in order to prevent the world being taken over by vampires.
According to Christopher's report, Sophia admitted to being a vampire after witnessing her mother attack Richard and the third child. Prosecutor Crispin Aylett QC told the Old Bailey that Christopher's "orange signal to kill" signal to kill had come from a light bulb on the ceiling.
He said: "After she had attacked each of them with a knife, the light bulb had told her to put something wooden in to each of their chests in order to stop them from becoming vampires. From Richard's chest cavity the pathologist recovered part of a child's paint brush. The pathologist who examined Sophia's body retrieved part of a pencil."
Two days before the killings, Christopher attended a mental health unit in North Kensington because she feared someone was "out to get" her, but left before assessment was complete as she thought vampires were there.
The jury returned a not guilty verdict for murder and attempted murder by reason of insanity after just 10 minutes of deliberation. The judge thanked them for their assistance in the "distressing case, which is both terrible and tragic".