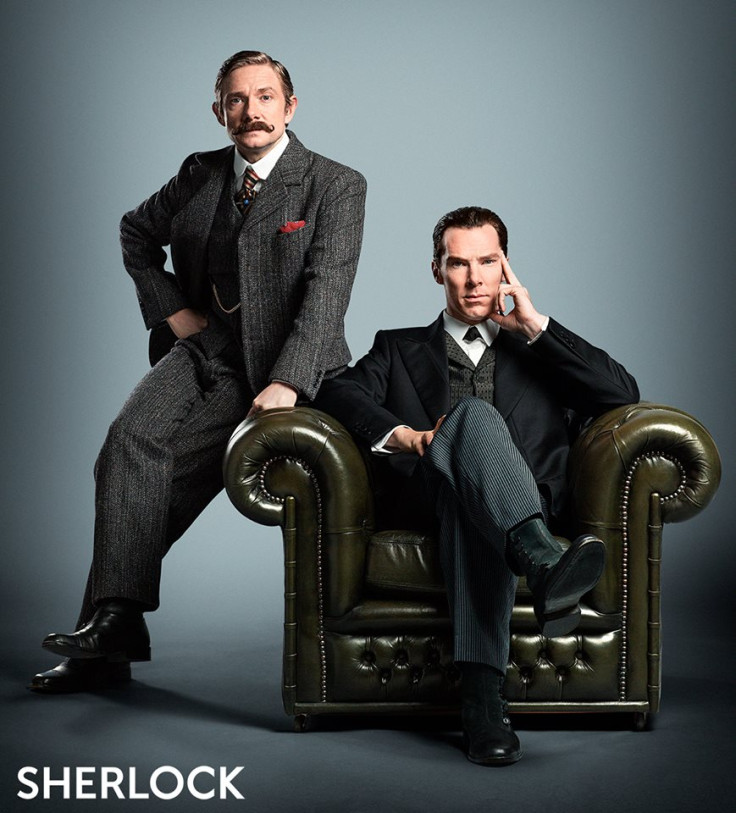 The 2015 San Diego Comic-Con brought cheer for Sherlock fans as they finally got to see the first look of the hustling 221B Baker Street for the Christmas special episode of the popular series.
Showrunner Steven Moffat revealed the first footage of the Sherlock Christmas special in which Benedict Cumberbatch and Martin Freeman return to reprise their iconic roles as Sherlock Holmes and Dr John Watson.
The special Victorian-era episode will premiere on BBC networks over Christmas this and will be released in select theatres in the US.
The first look of the upcoming episode garnered praise as Cumberbatch's character effortlessly describes his long gap between home comings. He says: "I hardly knew myself when I would come home, Mrs. Hudson. That's the trouble with dismembered country squires, they are notoriously difficult to schedule."
The teaser also showcased the witty side of Sherlock as he and his housekeeper Hudson (Una Stubbs) were seen critiquing Dr Watson's writings of Holmes' adventures.
Hudson was quite vocal when she told Watson that she doesn't appreciate being reduced to a mere plot device.
Fans of the classic detective series are eagerly awaiting for season 4, but when Moffat was asked about the air date of the next season of the series, during Comic Con, he said: "In the next year, we hope."

However, he did admit that writing for season 4 is yet to begin.