The future of the hit BBC series, Sherlock, is once again clouded by uncertainty as show-writer Mark Gatiss hints that the popular detective thriller may never return to TV again. Before revealing the ominous news, the Sherlock boss admitted that it is the hectic schedule of the lead pair – Benedict Cumberbatch and Martin Freeman – that's making filming further seasons impossible.
This would definitely be a mood-spoiler for Sherlock loyalists, who are eagerly looking forward to the show's worthy return in season 5 after the gory season 4 finale.
Gatiss spilled the beans during the WhatsOnStage awards while speaking about the future of Sherlock post-season 4.
"I honestly don't know if there will be any more. It's incredibly difficult to get Benedict and Martin's diaries to align," said the actor, who stars in the sleuth series as the older Holmes brother, Mycroft.
He dropped further hints that Sherlock's last season might have been the final one as he talked about a satisfying finale episode – The Final Problem. "And obviously we left it in a very happy place...if that's the end I'd be very happy where we left it," the show boss revealed.
Sherlock took some dramatic turns this season as the premiere episode airing on New Year's Day featured action-packed scenes, burning buildings and a close brush with death. But, the last day of filming ended with a "whimper", according to Gatiss.
He said about the show, "The last day tends to be an odd day—it's never quite as you imagine it. But we did actually try and contrive it so the very last shot was Benedict and Martin running out of the building.
"Then we realised that we had to do one last shot the next day of Martin falling over—so that's how it ended. As usual these things end with a whimper."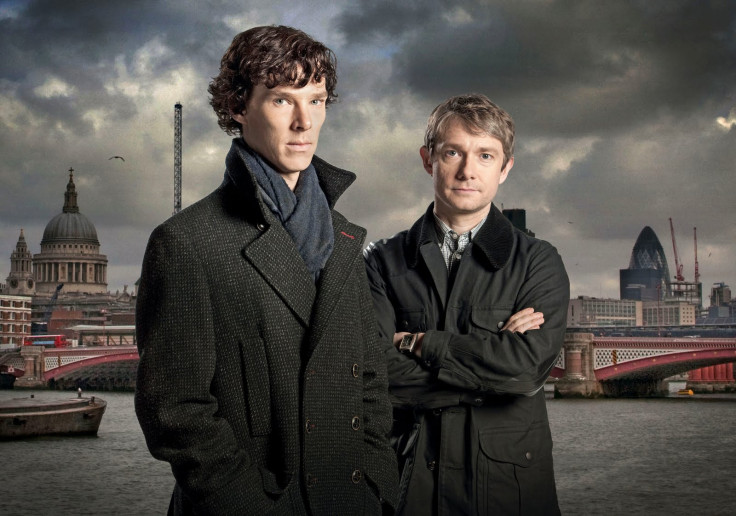 However, this is not the first time that actors and the topguns associated with the globally-famous drama have teased a bleak future for the show. One report surfaced right after the gory season finale on 15 January, claiming that the stars playing the lead detective duo – Holmes and Watson – are not keen on returning for another season.
Apparently, the long-time co-stars, Cumberbatch and Freeman are "hardly close" in real life as they mostly spend time apart when not filming Sherlock.
"They're professional and very polite to each other but there's not the warmth you'd expect after filming together for six years," a source had earlier said. "There isn't a huge desire to come back for another season."