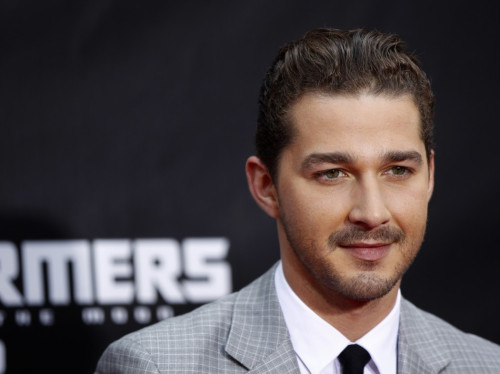 Hollywood actor Shia LaBeouf has announced he is bowing out of the spotlight in the wake of his recent plagiarism scandal.
In December, the Transformers star faced a fierce backlash after it emerged that he failed to credit Daniel Clowes in the short film Howard Cantour.com, which premiered at Cannes.
"The first I ever heard of the film was this morning when someone sent me a link. I've never spoken to or met Mr. LaBeouf ... and I was shocked, to say the least," Clowes told Buzzfeed.
"When I saw that he took the script and even many of the visuals from a very personal story I did six or seven years ago and passed it off as his own work. I actually can't imagine what was going through his mind."
LeBeouf later claimed that the intellectual theft was not intentional and he simply got "lost in the creative process".
"Copying isn't particularly creative work. Being inspired by someone else's idea to produce something new and different IS creative work," he tweeted at the time.
"In my excitement and naiveté as an amateur filmmaker, I got lost in the creative process and neglected to follow proper accreditation"
But the 27-year-old faced further embarrassment and media ridicule when it emerged that his apology closely resembled a post written four years on Yahoo! Answers by a user named Lili.
In a last ditch effort to make amends, he hired a skywriter to apologize, writing: "I am sorry Daniel Clowes" in the Los Angeles sky on New Year's Day.
On Friday he took to Twitter to inform fans that he would be "retiring from public life".
"In light of the recent attacks against my artistic integrity, I am retiring from all public life," he told his 85,000 followers
"My love goes out to those who have supported me. #stopcreating"