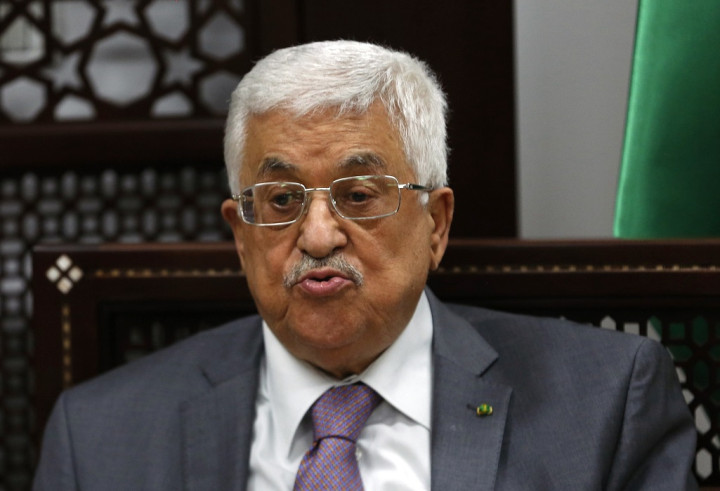 A coup by Islamist militant group Hamas to attack Jews and oust Palestinian president Mahmoud Abbas from the West Bank rule has been busted by Israeli security service Shin Bet.
The service said it arrested 93 Hamas members in the West Bank and east Jerusalem who set up 46 operative cells to carry large-scale attacks in Israel and stage a coup to overthrow Abbas.
According to some reports, targets included the Haram al-Sharif (the Noble Sanctuary) compound in Jerusalem, known as Temple Mount to Jews.
The Shin Bet said it confiscated weapons (30 firearms, seven rocket launchers and large amount of ammunition) and more than $170,000 (£101,000). The plot was allegedly masterminded by senior Hamas official Salah Al-Aruri, based in Turkey, and local officials were apparently aware.
The infrastructure relied on financial support from cells in neighbouring Jordan.
Al-Aruri, originally from a small village near Ramallah, is the head of Hamas' West Bank branch. He left the region in March 2010 as part of an agreement with Israel, according to the Jerusalem Post, and is considered one of the most important leaders of the Islamist militant group.
The English-language website of the Qassam Brigades, Hamas' military arm, quoted him as saying in October 2013 that the militant group "will be at the forefront of the resistance work in the West Bank".
Aruri's name even appeared in Israeli and Palestinian media outlets as a "person of interest" in the kidnapping of the three Israeli teens near Hebron.
Khaled Mashaal, Hamas' leader in Qatar, was aware of the plot, the news site reported. A source told the Jerusalem Post that the militants "planned to undermine security and launch a third intifada" and were waiting for talks between the Israel and the Palestinian Authority to collapse.