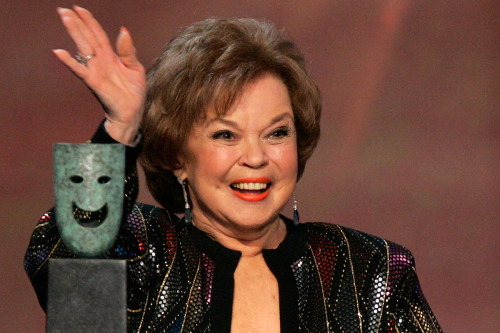 Former Hollywood child star Shirley Temple has died of natural causes at the age of 85 at her home in Woodside, California. The actress, singer and dancer was surrounded by family and carers.
Temple began her career at the age of three, after landing her first film role in 1928. She became one of the most popular stars of the 1930s, featuring in the hit films Bright Eyes and Stand up and Cheer.
At the age of six, Temple was awarded a special juvenile Oscar. She still holds the title for the youngest ever Oscar winner. Gaining fans with her blonde curls and nicknamed "America's little darling", her rendition of the song On the Good Ship Lollipop in Bright Eyes was one of her most famous performances.
In her lifetime, Temple made 14 short films and 43 features. Franklin Delano Roosevelt dubbed her "Little Miss Miracle" for her contribution to raising morale during the Great Depression. Temple finally retired from films in 1950 at the age of 21, returning to the spotlight as a politician and diplomat. She held a number of diplomatic posts including ambassador to Czechoslovakia in the late 1980s.
Temple's family issued a statement following her death:
"We announce with great sadness that ambassador Shirley Temple Black, former Hollywood child star and forever 'America's little darling' peacefully passed away at her Woodside, California, home from natural causes, at the age of 85, on February 10, 2014 at 10:57pm (6.57 GMT). She was surrounded by her family and caregivers.
"We salute her for a life of remarkable achievements as an actor, as a diplomat, and most importantly as our beloved mother, grandmother, great-grandmother, and adored wife for fifty-five years of the late and much-missed Charles Alden Black."
Celebrities around the world have paid tribute to the late star, including Whoopi Goldberg, American comedian and actress:
The Andy Warhol Museum posted a picture of Temple during her heyday, showcasing her famed 56 curls.
Leonard Maltin, film critic, wrote:
Other users have paid tribute to Temple's contribution to the film industry: