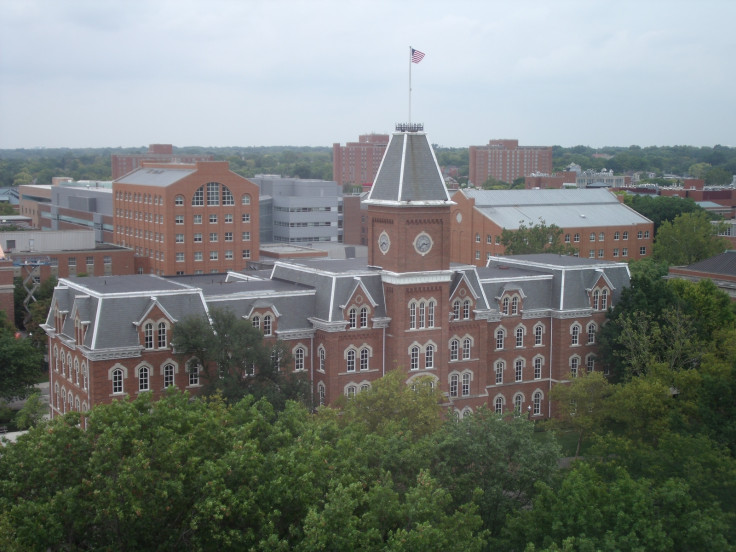 At least eight people have been taken to hospital after a suspected knife attack on the campus of Ohio State University (OSU).
US media reported a suspect had died with two other individuals seen being taken away in handcuffs.
A federal law official told CNN the attack involved the use of a knife and a car, countering previous reports of a shooting.
A spokesman for OSU said injuries included stab wounds and being struck by a vehicle, Associated Press reported.
The incident had seen students told by the authorities to "run, hide, fight" with many blockading themselves inside classrooms.
The attack began at about 10am local time on Monday (28 November) when the fire alarm was pulled at Watts Hall, home to the college's Materials Science and Engineering programme.
Witnesses reported seeing a car plough into students leaving the building, with the driver said to exit the vehicle and wildly attack those nearby with a large kitchen knife.
"He pulled a large knife and started chasing people around, trying to attack them," OSU student Jacob Bower told CNN.
"Luckily there were so many people, he couldn't focus on one target. I didn't see anyone get stabbed, but I saw the police officer take down the stabber. He waited till everyone was clear, and the stabber clearly wasn't stopping.
"[It] took three shots to take him down. [The] stabber had a crazy look in his eyes."
When asked if the suspect said anything during the attack, Bower replied: "He was completely silent. Which was very creepy. Not even when he was shot [by police]."
A motive for the attack is unclear, with no official confirmation on how many suspects were involved or whether they were armed with firearms. A statement released by OSU said the facts were "still being verified".
Other witnesses reported hearing gunfire, but a law enforcement official said this may have been from officers.
"The first thing I heard were screams," student Cydney Ireland told ABC News.
"Probably five seconds after that there were three gunshots and it sounded like a handgun. I've never seen anything like it. Everybody was running in any direction they possibly could."
Police focus during the search for the suspect(s) appeared to switch from Watts Hall to a parking garage in Lane Avenue, with SWAT officers seen surrounding the building. Two men later emerged from the garage in handcuffs.
University officials said at 11.15am the campus had been secured, but that classes have been cancelled for the rest of the day.
With nearly 60,000 students at its main Columbus campus, Ohio State is one of the largest universities in the United States.
"Ohio's thoughts and prayers go out to the Ohio State community," Ohio Governor John Kasich tweeted.
"Be safe, listen to first responders," he added.