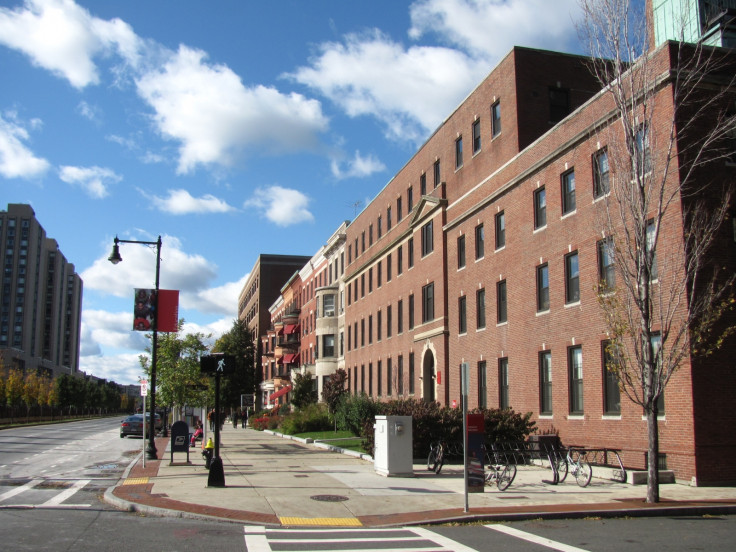 A heavy police presence was deployed at the campus of Boston University as authorities dealt with reports of a suspicious device found at the scene. However within minutes of bomb units arriving at the scene Boston police gave the area the all clear.
The university urged people and students to stay away from the area surrounding the campus as early reports from the Associated Press indicated the incident centred around a building that houses a university library and Bank of America branch.
Some 15 minutes after Boston Police tweeted to say a bomb unit had been dispatched to the building it gave the area the all clear.
A local resident, living two blocks away from the university, told IBTimes UK there had been specuation the police had arrived to deal with a a possible bomb threat.
The Boston Globe reported the location of the premises in question was 771 Commonwealth Avenue with police already inside the building.
Boston police and other law enforcement agencies were out in force around the Students' Union and Boston University Bridge.
The stretch of road next to the building was closed with Boston Police department stating there was an "unfolding concern" inside.
Police had said they were working to determine whether the reports of a threat posed immediate public safety issues in the surrounding area.