Police investigating the air crash at Shoreham Airshow in Sussex in which 11 people died, are to be granted access to cockpit footage of the incident.
However other evidence relating to the crash, including statements from surviving pilot Andrew Hill - plus reports on factors that may have contributed to the accident - will not be released due to the possibility of impacting on future investigations.
Hill's Hawker Hunter jet was taking part in a demonstration at the airshow on 22 August 2015 when it failed to pull out of a manoeuvre, smashing onto the A27 and killing 11 people.
Pilot Hill, 52, managed to eject before impact and has reportedly recovered from life-threatening injuries. He has been interviewed by the Air Accidents Investigation Branch (AAIB) as well as police.
Sussex Police made the application to access the material because AAIB investigations are protected in law and cannot be handed over voluntarily.
While transport secretary Chris Grayling did not oppose the application, part of the police request was denied because Lord Chief Justice Lord Thomas and Mr Justice Singh said this could have "a serious and obvious chilling effect" on AAIB investigations in the future.
The AAIB welcomed the High Court ruling. In a statement an AAIB spokesperson said: "The AAIB is not able to release protected air accident investigation records of its own accord. Only the High Court can allow for their release. We note today's judgement and will now release the film footage to the Chief Constable of Sussex Police."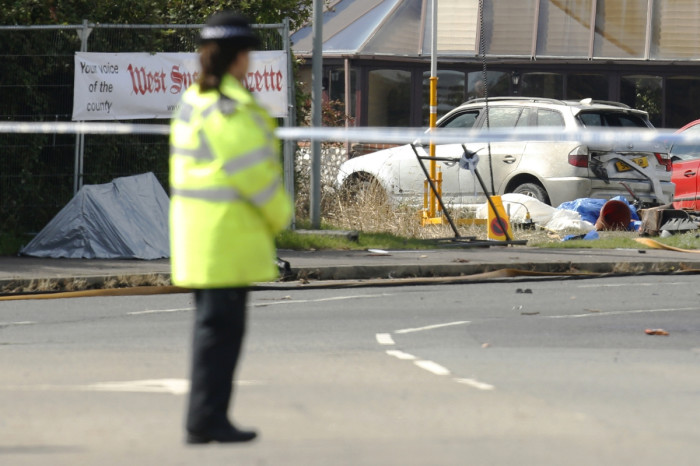 Detective Chief Inspector Paul Rymarz, of Sussex Police, said: "We are pleased that the High Court has granted us access to some of the material that we were seeking and this will enable us to move forward with our investigation.
"We understand that legally this case is without precedent in England and Wales and we accept the reasons why our request has not been granted in full."