Kate Middleton fell about in a fit of giggles during a story telling session in the northern Canadian province of Yukon. The Duke and Duchess of Cambridge were visiting the MacBride Museum as part of their eight day tour of Canada, where they joined a group of local children to learn about the Yukon region's history.
The royal couple sat down on a log for story time with 'Grandma' Lorraine Allen, who was reading from a children's book penned in the native Southern Tutchone language and translating the text into English for the royal guests.
However, on hearing that the central character of the story is called William the Moose, Kate and William both burst out laughing. While it might not have been the most apt tale to share with the royal couple, the Duke and Duchess of Cambridge fortunately were able to see the funny side, and couldn't contain their laughter.
The Duke was keen to learn more about the native language and had lots of questions for children's author Mike Parkhill, whose book 'Hide and Peek' is used in schools to teach children Southern Tutchone in a programme supported by the Prince of Wales' charity subsidiary, Prince's Charities Canada.
The royals left their children Prince George and Princess Charlotte behind at Government House in Victoria as they flew to the northern province of Yukon for two days of engagements.
The pair, who stayed in a three-star hotel in the gold rush town of Whitehorse, made an early start on Wednesday morning (28 September) to take in the natural beauty of the region.
Kate cut a striking figure in a red Carolina Herrera coat and burgundy block heels from Tod's, with her hair swept up in a stylish chignon.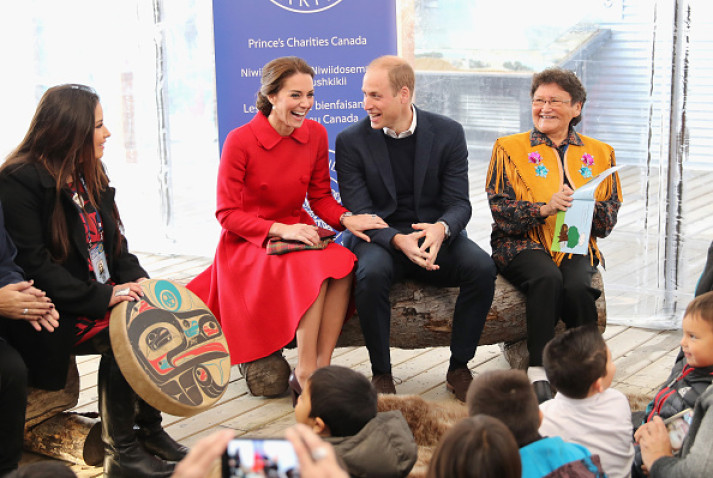 After the story telling session, the couple visited the newly renovated Telegraph Office which was previously visited by The Queen and The Duke of Edinburgh in 1959. The Duke and Duchess sent their first ever Tweet which read: "THE DUKE AND DUCHESS OF CAMBRIDGE, SEPTEMBER 2016, WHITEHORSE YUKON."
William was then introduced to a man who had met Princess Diana when she was pregnant with William.
Mr Bell told Mirror Online: "I asked your father if he'd been to Yukon and he said no, and I said we ought to do something about that so I called the Governor General and we made arrangements. Then I got a call saying 'They can't go, the Princess is pregnant'," he explained.
"Wow, that must have been me, or Harry", said a surprised William.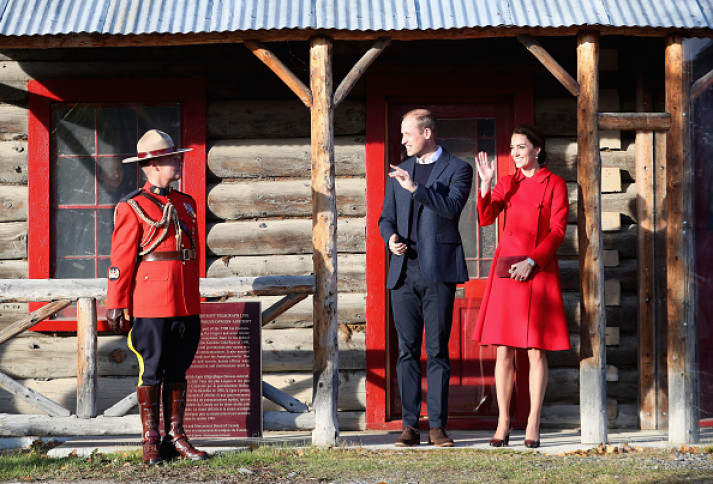 During a royal walkabout, a little boy in a bear outfit also caught Prince William's attention. "That is definitely the best way to be dressed today," he told five-month-old Leo.
In a packed schedule, The Duke and Duchess will then head to Carcross, a small town of less than 300 people 70 kilometres from Whitehorse on the Klondike Highway. They will receive a 'colourful and fun' welcome with a party on Main Street in Whitehorse where local artists and craftsman will display their work
At the Carcross Commons the royals will receive a traditional welcome from the Carcross/Tagish First Nation and will meet with local residents, the Mail Online reports.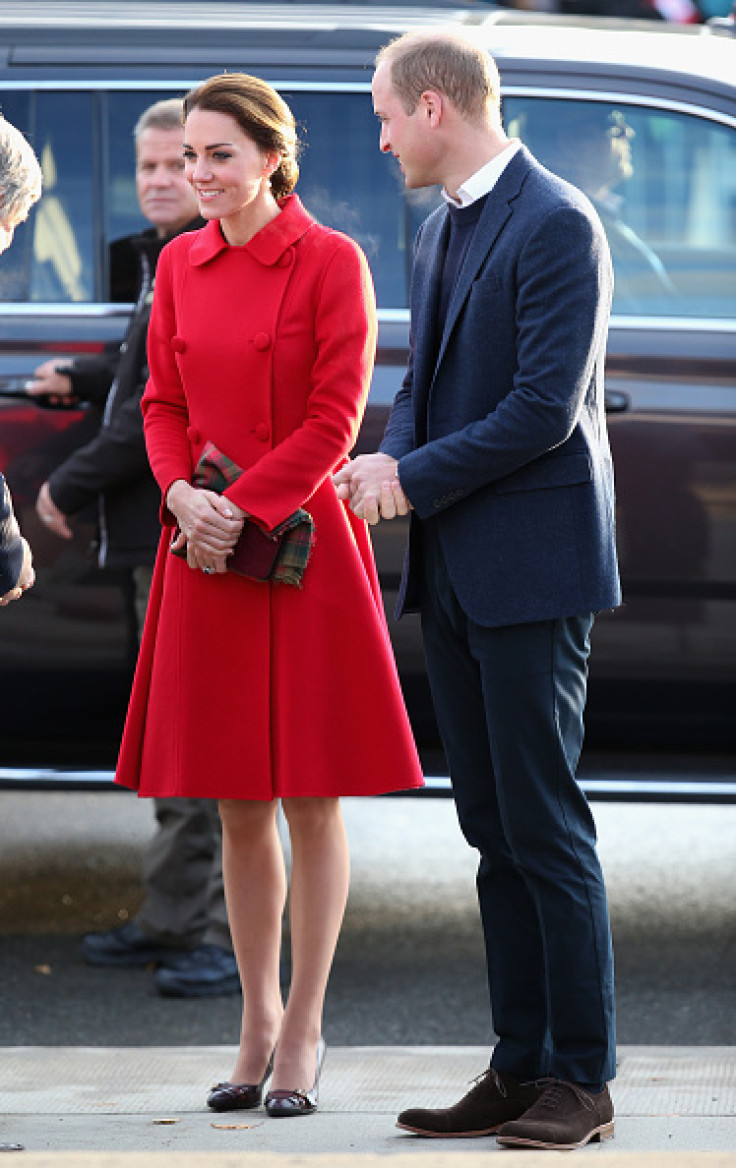 The couple, who are known for their fondness for outdoor sports, will then travel to the picturesque Montana Mountain region, renowned for its world class mountain biking trails and The Single Track to Success (S2S) project, which provides life changing experiences to local youth and contributes to tourism in the area.
Their Royal Highnesses will then travel down to the bottom of the track to meet the local community, before heading back to Whitehorse Airport and then on to Victoria, Vancouver Island, where they will be reunited with their children.