On 22 August 2015, pilot Andy Hill crashed his Hawker Hunter jet into the A27 during the Shoreham Airshow. Hill was attempting a loop in the vintage plane before losing control over the busy road.
The crash left 11 people dead, the highest civilian casualties in the UK since the 7/7 bombings in 2005.
It also made headlines around the world, and drastically altered the fortunes and reputation of the sleepy seaside town near to Brighton.
In the year since Shoreham and the wider country have changed because of the crash. Locally, people still are still in shock over the tragic disaster. Confusion remains over what actually happened that day, with delay after delay in reports from Sussex Police and the Air Accident Investigation Board (AAIB).
Hill, who survived the crash, has been questioned by the authorities over possible criminal charges.
After the crash, the AAIB and other authorities implemented new rules on air shows in the UK, resulting in higher costs and more expensive insurance premiums. This could yet impact the economies of towns across the country like Shoreham, who rely on their annual air events to bring in much-needed money to the area.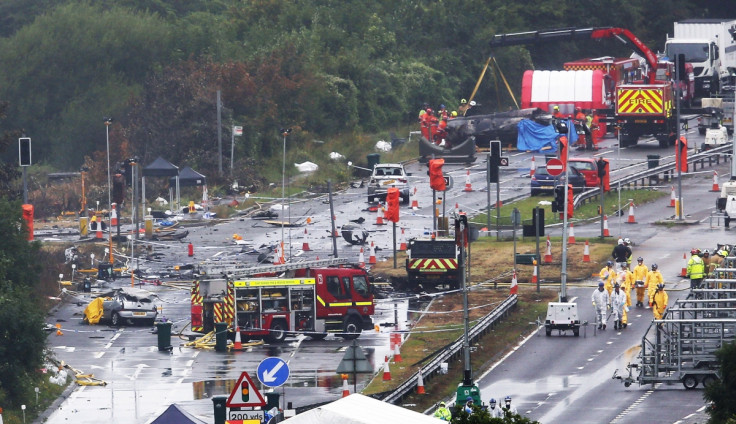 Air shows are the second most visited event in the UK after football matches, with millions of people visiting hundreds of shows each year.
One year on from the crash, IBTimes UK visited Shoreham to find out how the people in the town are feeling ahead of the anniversary and ask how the disaster has changed the local area, and the country as a whole.