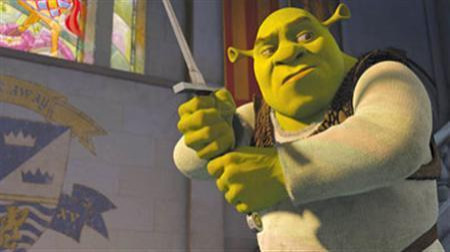 After being hit by an alleged computer virus that allowed 30,000 "sub-par" individuals to access its pretty-people-only service, BeautifulPeople.com's managing director Greg Hodge has issued an apology to those wrongly granted access to the site.
The site Advertises itself as the "largest most exclusively beautiful community in the world".
The company reported that last month a "Shrek" computer virus managed to compromise its vetting software, allowing a wave of "sub-standard" applicants to join.
Speaking to the Guardian, Hodge commented: "We got suspicious when tens of thousands of new members were accepted over a six-week period, many of whom were no oil painting."
Hodge went on to defend the sites skin-deep recruitment process saying: "We have to stick to our founding principles of only accepting beautiful people -- that's what our members have paid for. We can't just sweep 30,000 ugly people under the carpet."

The apology
Since realising the mistake BeautifulPeople.com has reportedly refunded all the new members it considered of insufficient aesthetic quality's entrance fee.
Additionally Hodge reported that a "carefully worded" email had been sent explaining why the individual's membership was being revoked.
Since then, Hodge has gone on to argue that the people being removed should be happy they got a chance to use the site at all:
"We have sincere regret for the unfortunate people who were wrongly admitted to the site and who believed, albeit for a short while, that they were beautiful.
"It must be a bitter pill to swallow, but better to have had a slice of heaven then never to have tasted it at all.'"
According to Hodge the recent cuts aren't the first time the site has shed a large number of members.
Hodge reported that in January last year the site had to remove 5,000 members who had received complaints about their weight.
"Letting fatties roam the site is a direct threat to our business model and the very concept for which BeautifulPeople.com was founded," commented Hodge.