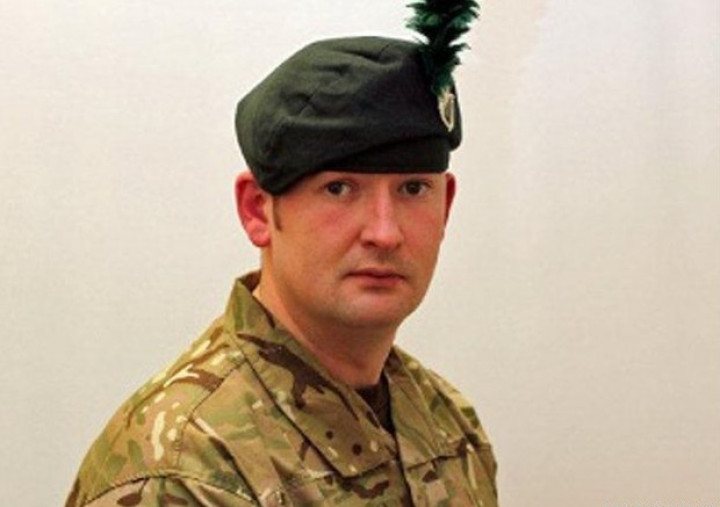 A soldier has been sentenced to life for the brutal murder of corporal Geoffrey McNeill at Shropshire Barracks.
Lance corporal Richard Farrell launched into a vicious drunken assault following an alleged dispute between the pair in March.
He beat McNeill in the corporal's bedroom with his fists, chocked him and eventually broke his neck, Birmingham Crown Court heard.
Farrell, 23, who claimed he did not remember the incident, was handed a minimum 15-year jail term.
On the night of the death, the soldiers, both of the Royal Irish Regiment, had been to a pub in Drayton Manor, reported the Shropshire Star.
CCTV showed McNeill punched Farrell in the face at the Sandbrook Vaults in the town before the pair left the venue and headed separately back to the barracks at approximately 3am.
They are both seen entering the barracks but that is the last time CCTV captured their movements.
Farrell woke later at 6.35am in the camp's guardroom before washing his clothes of what turned out to be McNeill's blood.
He then tried seeking out the corporal to apologise for his behaviour the previous night but found him dead in his room.
The court heard how the lance corporal laughed at the body, thinking McNeill was asleep. However, by then rigor mortis had set in and McNeill had turned blue.
A pathologist report report found almost 80 injuries to his body as well as internal ones but Farrell denied murder, claiming he would "have that feeling" if he had done it.