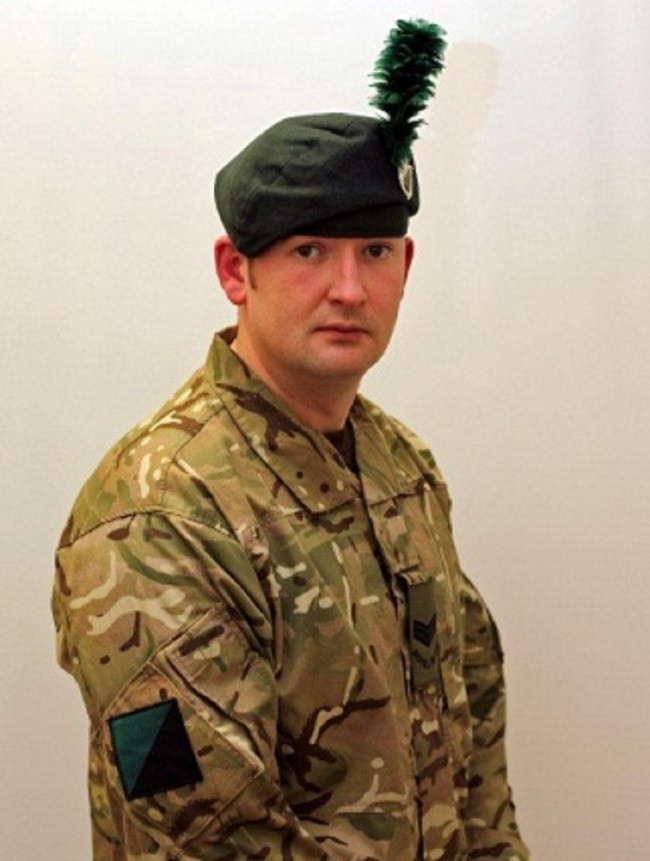 A British soldier will be appearing in court today after being charged with the murder of Cpl Geoffrey McNeill.
The 23-year-old was charged with his murder last night after the body of McNeill was found in an accommodation block at Clive Barracks in Tern Hill, Shropshire on Saturday, (8 March).
He is due to appear before Telford magistrates this morning.
Detectives from West Mercia Police are carrying out the murder investigation.
An MoD spokesman said: ''Our thoughts are with the family and friends affected at this difficult time.
''We are assisting West Mercia Police with their investigation and it would be inappropriate for us to comment any further at this time.''
Following his death, his brother Jason, released this tribute to him: "The family would like to give thanks for the continued support of the army, police and all who knew and loved Geoff. Our love for him remains as strong as ever. Rest in peace soldier."
Cpl McNeill was serving at the 1st Battalion, Royal Irish Regiment, which was recently deployed to help flood-stricken communities in Worcestershire.
Prime Minister David Cameron met the regiment when he toured some of the county's flood defences at Upton-upon-Severn on February 17. He praised the soldiers for transporting stranded residents from one side of the flooded river to the other in their troop carriers.