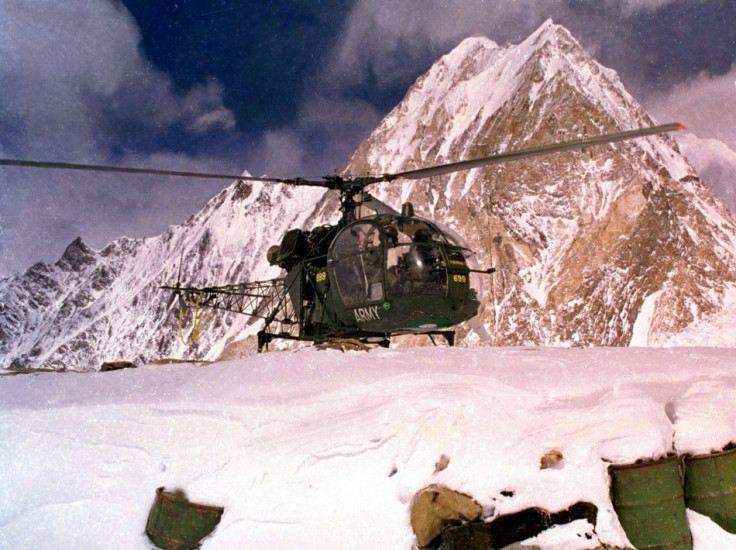 At least 130 Pakistani soldiers are trapped in a massive avalanche at the Siachen glacier near the eastern Karakoram mountain range on the border with India, according to television reports from Pakistan. Geo TV put the number of buried soldiers at 135.
Initial reports said the avalanche hit the Pakistani battalion headquarters in Gayari on the glacier at around 6 am on Saturday.
Search and rescue operations were under way on the Siachen glacier, the highest battle ground in the world.
"At six o'clock this morning this avalanche hit a (military) headquarters. Over 100 soldiers and personnel are trapped," Reuters reported quoting a spokesman, Major-General Athar Abbas.
The exact number of casualties is not known at present.
The Siachen glacier is the northern part of Kashmir where India and Pakistan have military bases. The high altitude of the terrain and harsh weather have made it the most expensive and highest battle ground in the world.
Thousands of soldiers from both countries are deployed in the eastern Karakoram mountain range to prevent incursions from both sides.