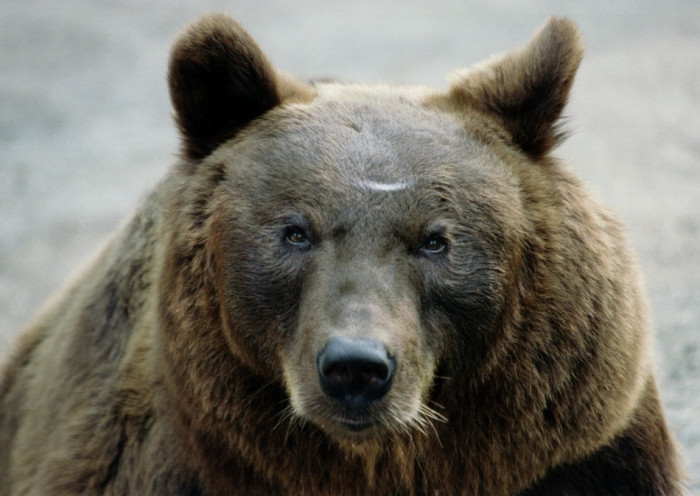 A Russian woman is fighting for her life in hospital after being attacked by a ferocious brown bear which mauled her before burying her alive, apparently to snack on later.
Postal worker Natalya Pasternak, 55, was collecting birch sap with a friend and her dog in a forest in the Amur region near the city of Tynda. Sensing danger the dog began to bark and the bear attacked. The woman's unnamed friend ran for help.
When rescuers, including a wildlife protection specialist, arrived at the scene the bear began to attack them as well. They shot the bear, which was a four-year-old female.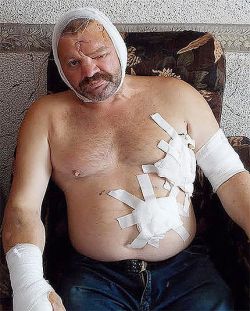 Then the rescuers noticed Pasternak's hand sticking out of a pile of leaves. They found the woman partially-buried, alive and conscious but seriously injured. On being rescued she apparently asked: "Have you killed the bear?"
Pasternak was rushed to Tynda hospital with severe injuries to her head, stomach and legs. Doctors say she is in a severe condition but apparently recovering.
Amur Region's deputy health minister, Marina Gulevich, told Vostok Media: "Even yesterday, the patient remained non-transportable. But she has recovered. She was disconnected from the ventilator and is breathing by herself."
Pasternak's two adult children are with her in hospital, according to the local English-language Siberian Times.
Brown bears, which are common in parts of Europe, Russia and North America, weigh up to 600kg and have been known to kill wolves and Siberian tigers. In 2014 three construction workers were killed and one seriously injured by brown bears on Sakhalin island in an attack partially recorded on one of the men's mobile phones.
In another attack, in Russia's Yakutia Republic, a brown bear was about to kill 42-year-old fisherman Igor Vorozhbitsyn when his mobile phone rang. The Justin Bieber song "Baby" he used as a ringtone frightened the bear away.