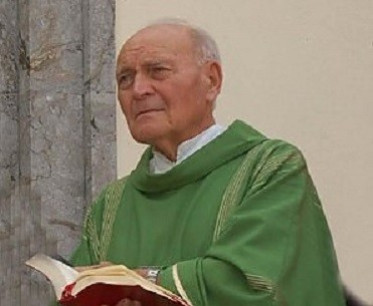 A Sicilian man has been charged with murdering a Catholic priest after he allegedly said he could not stand any more of his sermons.
Antonio Incandela, 33, told police he could not tolerate another sermon by Father Michele Di Stefano, so he went to beat the elderly priest while he slept in the church rectory near the small town of Ummari, near Trapani in Western Sicily.
Incandela said he did not intend to kill the priest, but only to "teach him a lesson" after Di Stefano reportedly took confessions from parishioners and used them as material in one of his sermons.
The priest in the Sicilian hamlet of Ummari reportedly did not keep the identities of the people who confessed to him a secret, leading to outrage and heckles in the audience.
Di Stefano was found dead in his bed after being beaten with the handle of a hoe. The father-of-one is claiming he did not mean to kill the priest and had been aiming for his legs - but missed in the dark.
Incandela then attempted to make the scene look like a robbery, strealing the priests' bank cards to do so.
Incandela was arrested and charged with Di Stefano's murder when he used the priest's bank card at a cash machine.