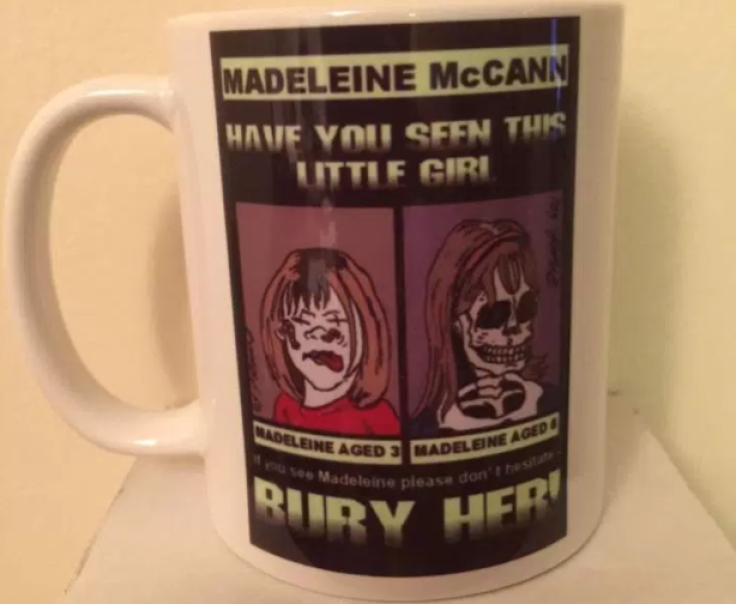 A series of sick 'comedy' mugs featuring jokes about missing child Madeleine McCann, paedophile Rolf Harris and serial killer Harold Shipman have been pulled from eBay.
The twisted novelty items depicted Madeleine as a skeleton, Harris as a sexually deviant Colonel Sanders and Shipman as an alternative Dr Pepper spokesman.
The subversive crockery was all hawked by the same user on eBay, the world's most famous online marketplace.
The Madeleine cup was marketed as an "offensive joke comedy mug" and featured a cartoon illustration of the youngster aged three, when she was infamously kidnapped, alongside another cartoon of her as a skeleton with long hair, captioned: "Madeleine aged 4".
The image was also accompanied by a joke, which reads: "Have you seen this little girl? If you see Madeleine please don't hesitate to BURY HER."
Madeleine, who would be 13 today, has not been seen since she vanished from a holiday resort in from Praia de Luz, Portugal, just over ten years ago.
The Rolf Harris mug makes light of his conviction for his historical sex offences against children, which earned him three years in prison.
An image depicting him as KFC pioneer Harland"The Colonel" Sanders is accompanied by a vile attempt at acrostic-based wordplay: "Kiddy Fiddling C**k sucker".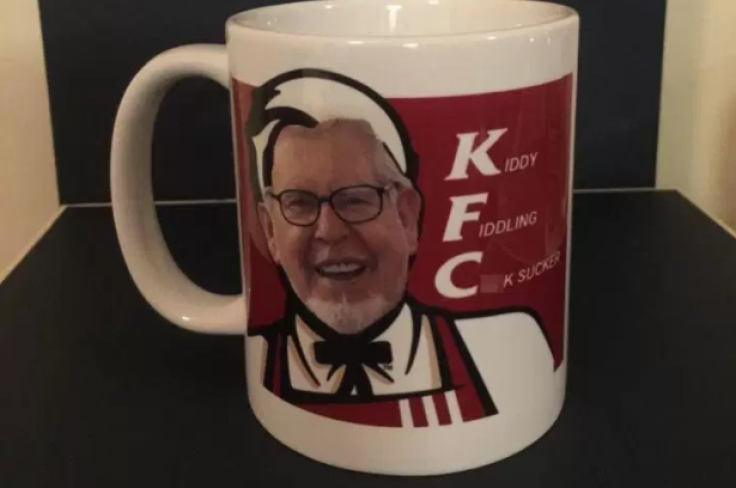 The Harold Shipman offering strikes a similar note by playing on a well-known piece of branding – soft drink Dr Pepper, in this case.
It shows Shipman – Britain's most prolific serial killer, with a victim count thought to be more than 250 – clutching a can of the Dr Pepper in the guise of a mascot. The brand's famous strapline, "What's the worst that could happen?", is riffed on for maximum subversiveness.
"Dr Shipman?" it asks. "What's the worst that could happen?"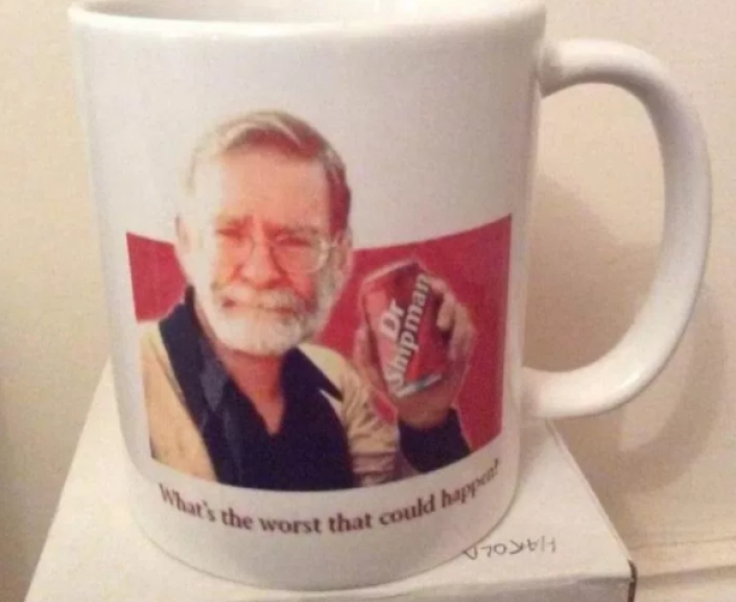 The pictures were uncovered by the Sun Online, who contacted eBay immediately. The online auctioneers have since got rid of the offending items and reprimanded the person selling them.
Ebay said, in a statement: "These items were immediately removed and the seller suspended. These items have absolutely no place on our marketplace."