A sick internet predator from Luton who was caught with an "application form" for a secret paedophile club on his computer has been handed a two-year suspended jail sentence.
Michael Sheehan, 54, was arrested in 2016 by officers from the National Crime Agency (NCA) and accused of repeatedly watching the rape and sexual abuse of children in an online chat room. Over a two-year period, he had obtained at least 981 illegal images of child abuse.
The trove of prevented material included 253 "Category A" images and nine "Category A" videos.
That top-level classification, the NCA said in a release this week, stands for the most serious content.
Sheehan used names including Maxx, New and Chaz to enter the online chat-room 88 times between 22 July 2015 and 17 February 2016, officers revealed.
Every time that he entered the website, pre-recorded abuse was shown. He used Tor in an attempt to hide his tracks, however a forensic examination of his laptops, desktops and storage devices revealed abuse material.

NCA experts found an "application form for a secret paedophile club" that revolved around image sharing. They said Sheehan "discussed an interest in raping young boys and searched for, shared and encouraged others to use access codes to the chat room".
Sheehan, a construction engineer by trade, admitted three counts of watching streamed child abuse; three counts of making indecent photographs/pseudo photographs of a child; possessing an extreme pornographic image and possession of a prohibited image of a child.
On 1 November, he was sentenced at Luton Crown Court to two years in jail suspended for two years and ordered to pay £4,000 to cover the costs of the police forensic examination.
NCA senior investigating officer Matt Sutton said: "Sheehan sought out the horrific sexual abuse of children. He logged onto the streaming forum almost 90 times in seven months.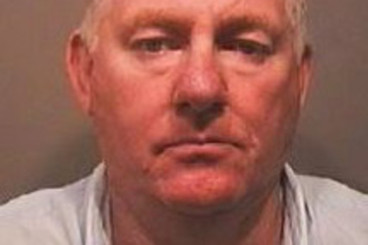 "Viewing abuse images is not victimless.
"Children are victimised to create the images and victimised every time those images are shared. Men like Sheehan are at the very centre of the problem by creating a market for that abuse."
Sheehan has been placed on the sex offenders' register and given a sexual harm prevention order, both lasting for the next 10 years.
European law enforcement has been cracking down on dark web-based child abuse forums. One recent investigation into an illicit website called Elysium resulted in the arrest of 14 suspects. In another case, a WhatsApp-based child abuse ring was successfully dismantled.
In May, The Times reported that "thousands" of Brits had been linked to underground child abuse websites hosted on the dark web.