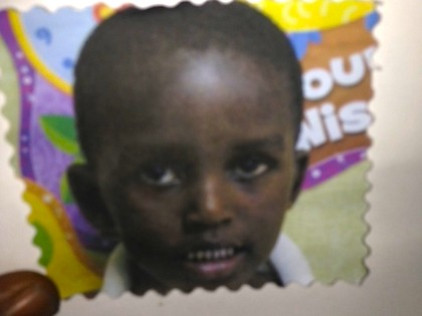 A 13-year-old boy in North Texas is believed to have confessed to killing a five-year-old by beating him repeatedly over the head with a bowling ball.
Sida Osman's body was found around 18 hours after he was last seen, riding his bicycle in Fort Worth.
The teenager said he beat the boy to death because he was annoyed with him - he went into the garden of an empty house with Sida and killed him after becoming irritated with him, the Star Telegram reports.
Sida's family searched from him for hours before contacting the police to report him missing.
His body was found in the back garden by a woman delivering meals. An autopsy showed he had died from blunt-force head injuries.
The teenager confessed to killing Sida after people found him crying. At a hearing, the teen wore handcuffs shackled to a belt and was accompanied by his mother.
Sida was originally from Somalia and Ahmed Omar, who works in the African Community Services Group, said he was a "good boy". "He was funny, laughing all the time," Omar said.
Rage and anger
Dahabo Abdi, Sida's mother, added: "He was a good boy and a nice boy. I don't know what he did for him to be killed. All of the people loved him. With him, I had six children, but now it is five."
The teenager was arrested on a murder charge but he will be tried as a juvenile as he is under 14, the age at which people are eligible to be tried as adults in Texas.
Rick Stokes, a local who knows the teenager, said he was not surprised at the murder charge: "This had been building up for years and years," he said. "He's got a lot of rage and anger in him. Being a little kid, he didn't know how to handle it."
Stokes explained that the boy's father had been imprisoned for several years and had left his mother for another woman.
He said the teen had run away several times, had been in fights and had got in trouble for stealing.
Stokes added that he had threatened to kill people in the past and that his mother had been trying to get help for him: "She was doing all she could. He had actually gotten to the point where he was physically abusing her."
Riley Shaw, chief prosecutor of the Tarrant County district attorney's juvenile division, said official charges have not yet been filed against the teenager: "This is a very serious offence. We're going to look at it very carefully. I anticipate we'll make a decision next week."