US born Nargis Fakhri's journey as an actress has been unusual to say the least.
While her obvious good looks caught the eye of one Tyra Banks when she auditioned for America's Next Top Model, her Pakistani-Czech origins had Bollywood calling. Fakhri made her acting debut in Rock Star alongside Ranbir Kapoor, one of Indian cinema's most celebrated young actors and a scion of the legendary Kapoor dynasty.
The fact that she couldn't speak or understand Hindi at the time didn't deter director Imtiaz Ali or Fakhri, and the success of the film spawned more offers. Film roles followed in Madras Cafe (2013) and Main Tera Hero (2014). But a role in Paul Feig's hilarious Bond spoof Spy alongside Jude Law, Melissa McCarthy, Miranda Hart and Jason Statham, sees Fakhri, a native of Queen's New York, return to her US roots in a comic performance, as she makes the break for Hollywood.
As funny as she is beautiful, in an interview with IBTimes UK, Fakhri explains the biggest difference between Hollywood and Bollywood, why she wouldn't mind kissing Jude Law, and why dating is just not what it used to be.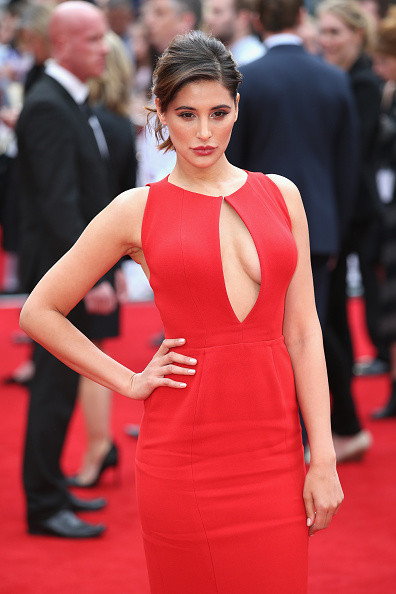 How did the role in Spy come about and was it an instant yes?
"You know, its so lovely to know that people who you would never think know about Bollywood, they know about Bollywood. Paul Feig knew what I had done in Hindi cinema and had seen it. I met him over a meal and he said there's a role in his next film and he thought I'd be a perfect for it and he sort of said 'If you have some free time, if you want to do this, if it interests you, I 'd love to have you. I think it would suit you really well.' And I'm thinking how is this man asking me if I have time? Here he is, this amazing director and an amazing human being. Hello? A star cast, a huge film like this. Yes. Yes thank you very much I would like to. Right away. When do we start."
You feature in a fun action sequence with Melissa McCarthy in the film. What did you have to go through to perfect that sequence?
"I had to get a couple of days of training in. That was exciting, I think the best part about acting is that you get to be all of these people that you wouldn't get to be in any part of your real life and I got to train with some really awesome people. But then of course on set things go wrong and I got banged up a bit and I hurt myself. But in the end it was just good fun. It looks so intense, so serious but I was just dying laughing and every time Paul called cut I just burst out laughing. Its just really good fun."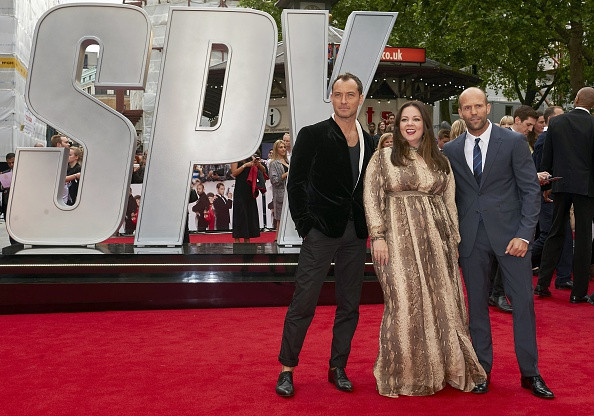 Spy features a very cool cast including US and British talents. What were they all like to work with and who did you hit it off with?
"I think everyone was just so cool. Which I don't know, is that normal? I don't think so. I'm not sure every Hollywood set up is like this but this was a really nice set-up.
I think everyone, the cast and the crew was so cool, everyone was so nice so funny, it just really worked so well. I don't know if I'm just really lucky or really blessed.
What's the biggest difference between working in Hollywood and Hindi cinema apart from the language?
"With Hollywood time is money so we basically stuck to the schedule which was to the T and the time schedule was to the T. So if I was running maybe two or three minutes late I'd get a phone call to see if everything was ok. And everyone was on time and everything was on time. In Bollywood you know, sometimes things get delayed a couple of hours. Maybe we'll take a chai break and that way it's more family style I guess. And they also pamper you terribly. It's like you're a little princess. You have so many people at your beck and call. It's a little bit more extra than in Hollywood in that way."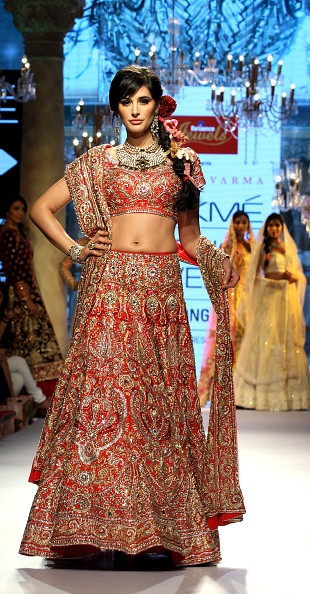 What was the reaction to you bagging a role in such a huge Hollywood movie?
"The media as a bit weird. They were like is she leaving Bollywood? Is she getting other work and they just take a negative angle and are so down about it and then there was a little controversy because I was supposed to do another film and that didn't work out and then I did this film. So I don't know what they're going to say now but you know what, I don't care what anyone says, everybody wants to come to Hollywood. So no matter who you are where you are everybody wants to come to Hollywood and for me coming from America but not really thinking I would ever do this is a profession and then coming to Bollywood was amazing. And now to come back to my home country and my language that's insanely cool. Its definitely when I'm old and have no teeth and want to tell interesting stories because nobody wants to look at me anymore I'll have some really good stories that's what I'm banking on here. People will still give me attention even when my teeth are gone, I'll have some good stories to tell. The best of both worlds? Yeah. I would love it and I'm not going to deny that. If I can still have Hollywood and a piece of Bollywood I will take it."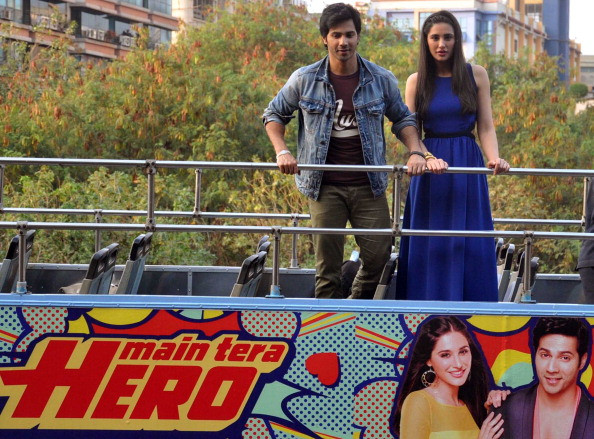 Without giving your storyline away, in the movie you are caught up in an altercation with Jude Law. Wouldn't you have rather been kissed by him?
"I would take anyone's kisses about now, it's been a long time. I'd let Melissa kiss me. At this point in my life I'll take her too. You just tell her that. Of course yeah, who wouldn't. And Jason too. I'll take him too. I'll take them all. I'll take Paul Feig also, Have you seen his suits? I mean he dresses so well. I'll take Miranda. Someone taller than me. That would be good. Of course, I'm joking. Just to be clear - I am really just joking."
But you must get hit on all the time. How do you deal with that kind of attention and when you're an actor, how does the dating scene work?
"So, maybe people are hitting on me and I don't know it, whether I'm blind or naive or they're not doing it in the right way. Because hitting on me - you should be asking me out on date and be a real man and take me on a date. I'm not pricey or anything but I'm just a little bit old school, which people don't believe. They're like 'Oh foreign girl or whatever 'oh hot girl' No. You need to take me out on a couple of dates. I shake hands on the first date. Its been a long time. I haven't been on any dates. I think these boys are forgetting how it is. They need to take us out on proper date. They need to work harder. I'd like to go on a date. Do you wanna take me out on a date? You'd probably be a better date than some of these boys out there."
Spy is currently showing at cinemas. Watch the trailer below: