Donald Trump calling iconic actress Meryl Streep "overrated" hasn't gone down well with Hollywood star George Clooney as he responded with his classic brand of sarcasm. Instead of reacting with feisty words, the Ocean's Eleven actor jokingly agreed with the president-elect and said that Streep is "overrated" alluding to their 2009 movie.
"I believe he said she's overrated?" Clooney said addressing the controversy that happened following Streep's Golden Globes speech. "Well, I've always said that about Meryl. She's one of, if not the most, overrated actress of all time."
Clooney, who has been a staunch supporter of Hillary Clinton, defended his former co-star and sarcastically slammed Trump for his tweets.
"She and I worked together on Fantastic Mr. Fox as husband and wife and I will tell you even as a fox, a female fox, she's overrated," the 55-year-old actor said, before rhetorically asking Trump "aren't you supposed to be running the country?"
The Oscar-winning actress seemingly took a dig at the president-elect during 2017 Golden Globes Award as she talked about the time when Trump mocked a disabled journalist during his campaign. Following Streep's politically-charged speech about empathy, Trump reacted with a tweet on Monday.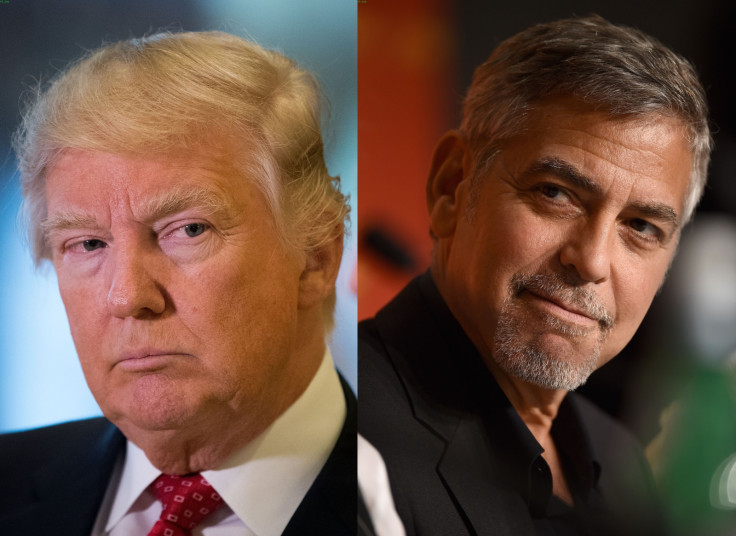 "Meryl Streep, one of the most over-rated actresses in Hollywood, doesn't know me but attacked last night at the Golden Globes," the Republican wrote.
According to Clooney, the actress had every right to "criticise" the former Celebrity Apprentice host. "It is her right, as much as it's everyone else's right to say she can't say it," the Tomorrowland actor said. "You can't demand freedom of speech and then say, 'But don't say bad things about me,' right?"
He also shared his thoughts about the president-elect saying, " Look: I didn't vote for him, I don't support him and I don't think he's the right choice. But we have to hope that he doesn't destroy everything."