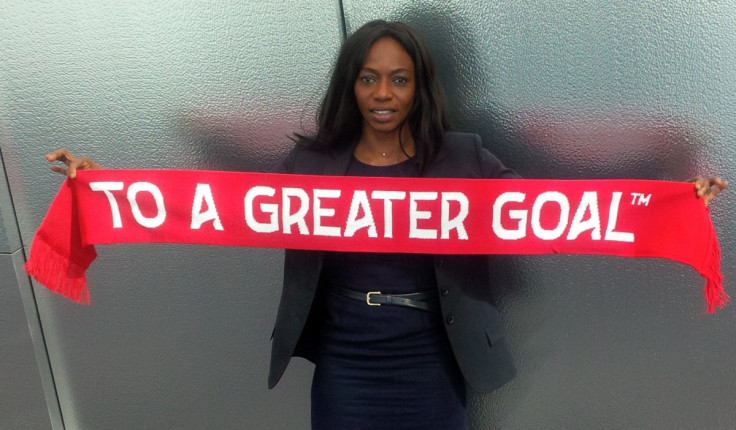 Isha Johansen is a force to be reckoned with. She is the first woman to serve as President of the Sierra Leonean Football Association, the only female president of a football association in Africa – and one of only two in the world. Johansen is also the first woman to serve on Fifa's security and integrity committee and has been touted as potential for the top Fifa position, although she says now is not the right time.
Through her love of football, Johansen has transformed the lives of dozens of impoverished young women and men in Sierra Leone. She credits her father's passion for the sport as her inspiration.
"Football has always been in my family, my blood and my DNA because of my father being a chairman of a massive football club back home," she says. Johansen's father co-founded one of the country's most famous clubs, East End Lions FC, and took her to stadia to watch matches as a child.
"Football fever is inbuilt in me and growing up with my brothers and their friends and playing football with them."
In 2004 she founded the internationally successful youth team – FC Johansen, using football to provide structure, training, education and opportunities for children displaced by Sierra Leone's 11-year civil war.
"FC Johansen started off as a project for young kids displaced by the war. I would see them in the neighbourhood every single day, playing football from morning to night with no flood lights. Children as young as nine," Johansen says.
"I approached them and it was obvious they had no proper homes. I struck a bargain with them: I would put them back in school and if they went to school, I would provide them with football. They probably didn't believe me and thought I had no interest in football, but I said: 'Trust me, I like this game.'"
The team engaged in practices and community leagues, working hard to build the club. After a couple of years, they were invited abroad to Sweden.
"I had to do a lot of mentoring and coaching before the trip," Johansen says. "These were kids who didn't have toilet facilities and no real homes, so I had to teach them how to use a flushing toilet, how to use cutlery, the basics."
FC Johansen went on to visit Real Madrid and to the Mayor's Cup in Las Vegas, among other international games. "Can you imagine? These children that have never gone further than 200m from home were jetting off all over the world. I found myself mothering and nurturing these 18 young people."
Now, many of FC Johansen's players have gone on to have trials in some of the world's most famous football teams, including Manchester City and Chelsea.
"Every young person in Sierra Leone knows FC Johansen and knows their story," she says. "It shows them that you can succeed above the odds and you can dream. That it is possible to chase your dreams."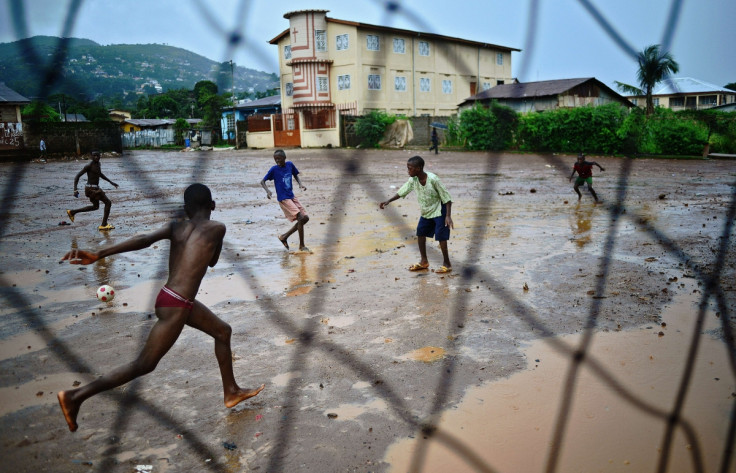 Women in football
Drawing on her own experiences, Johansen recently launched an initiative called Powerplay to advance the status of women and girls in Africa through their participation in football. It has the backing of Fifa and the Confederation of African Football, but it goes much further than just the beautiful game. Powerplay aims to lift Sierra Leonean women out of restrictive cultural norms.
"Powerplay is not just about women who want to play football, it is about using the power of making women realise that they can use the game to empower their gender in many ways," Johansen says. "As well as the football competitions, it is about education, social inclusion, growth, health, politics – it is all intertwined."
In the past, Johansen has done a lot of work to raise the profile of women in Sierra Leone. In 1993, she became the first female publisher in Sierra Leone with an entertainment magazine, the founder of the Pink Charity Fund for breast cancer and the founder of Sierra Leone's Women of Excellence Awards.
"And here I am today as president of the Football Association, the first female president in the country. And it is challenging."
Unsurprisingly, one of the biggest obstacles she faces is sexism. "It takes its form in several ways – from how people treat you to insults on Twitter," Johansen says. "In Africa, I guess sometimes it is very blatant. They don't mince their words over how they feel about you and what business you have in football."
"It is also that I'm pushing very hard to bring integrity to the FA. It makes it even more difficult and unacceptable that I am a woman that is trying to enforce these changes. But I want to force good governance in the game and I am getting support from people."
The position is no easy feat for anyone, particularly a woman in a country transitioning into a post-war state. Decades of economic decline and the 11-year armed conflict, which ended in 2002, had a dramatic impact on the economy. Poverty is widespread, affecting more than 60% of the population, and unemployment and illiteracy levels are high, particularly among young people. Sierra Leone was also struck hard by the Ebola outbreak in 2014, with 4,000 deaths and 12,000 children left orphaned by the crisis.
Gender-based inequality is a big problem, with only 9.5% of women having reached a secondary or higher level of education, compared to 20% of men. For every 100,000 live births, 970 women die from pregnancy-related causes. Seeing Sierra Leoneans cope with every-day challenges gives Johansen perspective on the challenges she experiences.
"Our womenfolk in Africa come with a lot of baggage, a lot of pain and a lot of hardship and they are not crying. All they know is they have to get up in the morning and get on with life," she says.
"Giving birth in Europe is a great joy, but in Africa it bring trepidation, from conceiving to the point of giving birth – it is a matter of will she or won't she make it. These women inspire me."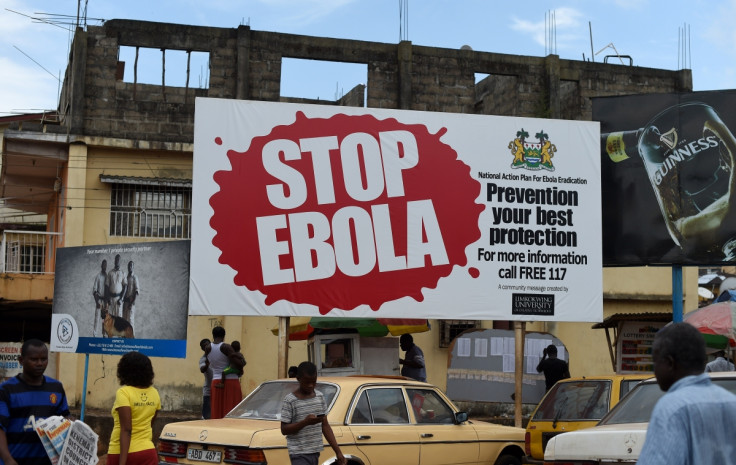 Civil war
The small west African nation of Sierra Leone was embroiled in conflict from 1991 to 2002. What started with a group of young rebels challenging entrenched corruption among the country's ruling elite elapsed into one of Africa's bloodiest conflicts, with 50,000 deaths and hundreds of thousands displaced. The rebel army Revolutionary United Front are infamous for their brutal crimes against humanity: rape, forced child recruitment as soldiers and amputations.
One survivor of the war is one of Johansen's biggest motivations in overcoming the challenges she faces.
"There is a young woman on our female side who is such an inspiration, and I hope that one day the world will hear her full story," she says. The harrowing tale echoes so many others told by Sierra Leone's women.
"She was a captive during the civil war. The rebels went to her home one day, shot her cousin and her brother in front of her and took her away from her mum and her aunt," Johansen says. "She was forced to live in the bush with the rebels – where they did all kids of inhumane and degrading things to her."
"She learnt to play football in the bush with the rebels and because she was so agile and energetic, she would always try and run away. So whenever the rebels would go in search of food or to raid another village, they would tie her up."
In 2002, the civil war was brought to an end. "One day, forces came to the village to help us and they heard a whimpering sound, which was her. They untied her and she helped show where the rebels were and told them when they would be back to the bush. She was reunited with her family after two years – they thought she had died.
"She used football as a means to elevate herself, her status, both mentally and physically," Johansen says. "She plays fantastic football and she gathered girls around and they formed a team. She is now the captain of the female side, goes to dance classes and is going to college to study tourism, which the FA is supporting her with.
"She is so energetic and she used football to rise above her experience. You can't help but be inspired by her, and want to make life better for her and other young people."