Sikh Woman in Arranged Marriage Faces Life In Jail if She Has Sex With Husband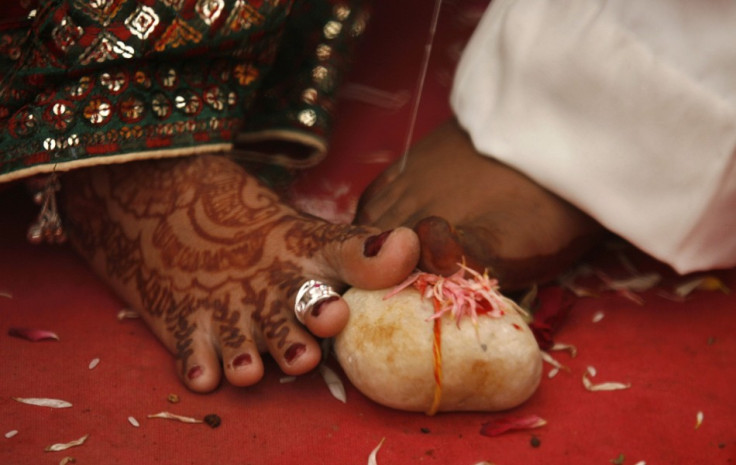 A woman in Birmingham has been told she faces jail if she has sex with her mentally disabled husband because he does not have the capacity to consent to sex.
The woman was warned by a judge at the Court of Protection that she faces life in prison if she does have sex with him.
Despite being told of the sex ban, the woman begged Mr Justice Holman not to annul their marriage - being a Sikh, she said it would be "culturally impossible" to take a new partner and would be consigned to spinsterhood, as well as facing ostracism in her community.
The woman, originally from Punjab, wed the man through an arranged marriage. His late father, who was a leading figure in the Sikh community in Britain, was the driving force behind the marriage.
She went along with the marriage as an "obedient daughter" and did not meet him until their wedding day.
After the ceremony, she said she noticed he did not behave "like a normal person". She said they had sex on their wedding night and a few times after.
The woman moved to England to be closer to her husband, who is cared for at a local authority home in the West Midlands.
She visits several times a week and the court heard how they take pleasure in one another's company.
Tragic position
Sandwell Metropolitan Borough Council had sought to have the marriage annulled because the man lacked the capacity to consent to the marriage.
However, in what is thought to be the first ruling of its kind, the judge decided the couple could stay married. He said he could see no benefits in ending it, but noted that arranged marriages of these kinds should not be tolerated in general circumstances.
"I have been told that within the area of this particular local authority there are a number of incapacitated adults who have been the subject of arranged or forced marriages, and that it is important to send a strong signal to the Muslim and Sikh communities within their area, and, indeed, elsewhere, that arranged marriages, where one party is mentally incapacitated, simply will not be tolerated, and that the marriages will be annulled," he said.
"Her position is a tragic one, which she bears with fortitude and dignity."
Addressing the woman, he said that sex and cohabitation are not essential to a marriage, and warned her that if she were to have sex with him, she would be committing a crime of "great gravity". "The fact that they are married to each other would be no defence," he said.
"If she were to have any form of sexual intimacy with him, he would be the victim of a criminal act."
© Copyright IBTimes 2023. All rights reserved.