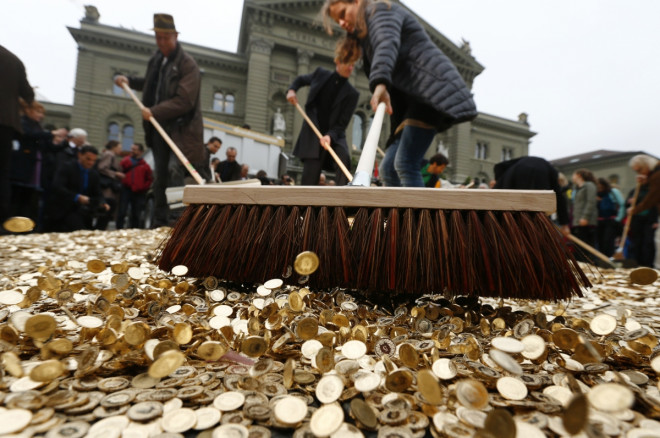 Silicon Valley startups are on their way to the UK to help us with our housework, with two rival app-based domestic services launching in London today.
Homejoy and TaskRabbit have so far experienced phenomenal growth in the US offering similar online services; one providing house cleaners, the other a platform to outsource personal chores.
A $38 million (£23m) investment by Google Ventures into Homejoy last year is testament to the financial potential in this sector and goes some way to explaining why both are now hoping to conquer Europe - starting with London.
A crowded capital
The two companies will not be the first of their kind in London. Online cleaning companies Housekeep, Hassle and Mopp are all based in the nation's capital and will put pressure on the new arrivals to provide better value than is already on offer.
Angela Bradbury, Homejoy UK Country Manager, believes that London is the "perfect place" for a tech company like Homejoy to establish European roots.
"London has truly become a home-from-home for Silicon Valley start ups and the tech talent pool in this city is growing every day," Bradbury said.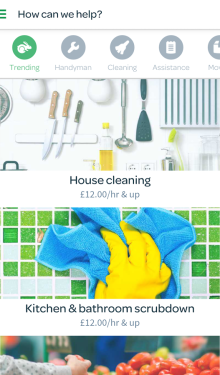 "Its the perfect place for us to launch Homejoy in Europe and we're looking forward to rolling out our service across the UK in the coming months."
While TaskRabbit has been around in the UK since last November, today marks the launch of its app which is designed to streamline the service and make hiring a house-help more convenient in a time-short city environment.
"Our aim is to provide a mobile experience that delivers the same quality asTaskRabbit.co.uk, coupled with the simplicity and flexibility that an app offers," said Leah Busque, founder and CEO of TaskRabbit.
"It's perfect for busy parents and professionals who need valuable minutes back in their day. Wherever you are, a task can be set up within moments, meaning one less chore on your to-do list."
Cleaning up
The companies' expansion is part of a growing trend in the cleaning and domestic services industry of offering customers the convenience of organising their chores online.
Hospitality company Airbnb has recently expanded its services to include cleaning. While only one of a number of new initiatives that Airbnb plans to provide, the move signals the growing demand for access to such services from a digital platform.
"Airbnb Cleaning is affordable, easy to schedule, and can be tailored to include amenities such as linen service," Airbnb wrote in a statement announcing the expansion of its cleaning service in LA yesterday. "We built this service to address what Airbnb guests care about most (things like odors and refrigerators)"
As the market develops and begins to live up to its multi-million dollar potential, who knows? Maybe it won't be too long before we start seeing the likes of Google Gardeners or Microsoft Maids.