Ross Ulbricht's lawyer has branded the US government's alleged efforts to hide claims two DEA agents stole bitcoins from the Silk Road investigation and leaked information to the illegal website's owner as "scandalous".
Nearly two months after Ulbricht, 30, was convicted of being Dread Pirate Roberts, the pseudonymous owner of Silk Road, and engaging in an ongoing criminal enterprise to facilitate the sale of illegal drugs and counterfeit documents, two Drug Enforcement Agency (DEA) agents who worked on the case have been arrested for stealing over $800,000 (£540,000, €745,000) worth of bitcoins and selling information to Ulbricht about the government's investigation into Silk Road.
The US Department of Justice alleges that Shaun Bridges, 32, stole over $800,000 worth of bitcoins and is charged with wire fraud and money laundering. He is accused of accessing the Silk Road administration pages and stealing bitcoins from vendors by resetting their PINs and passwords; he then moved the money through a number of accounts, before transferring it to a corporation he created as a money laundering vehicle, it is alleged.
His colleague Carl Force, 46, has been charged with money laundering and wire fraud, as well as theft of government property and conflict of interest.
Ulbricht's lawyer, Joshua Dratel, tweeted after the charges were made public to say he had known about them during his client's trial, but was unable to use the DEA agents' alleged actions in his case to defend Ulbricht. "Major Silk Road government corruption scandal revelation today that we've had to sit on for four months and were not permitted to use at trial."
Dratel later told The Daily Dot: "The government's considerable efforts at keeping this monumental scandal from being aired at Ross Ulbricht's trial is itself scandalous."
Devastating to Ross Ulbricht defence
Ulbricht's mother, Lyn, also told the website: "The fact that Ross' attorneys were not permitted to use this important information at trial was devastating to Ross's defense. These revelations of [alleged] corruption cast doubt on the integrity of the entire investigation and the government's case, including accusations of murder-for-hire, which we have always been certain were false."
During the government's investigation into Silk Road and its administrator, Dread Pirate Roberts (DPR), agents - including Force and Bridges - acted undercover to communicate with Ulbricht through the site's forums, only accessible on the Dark Web through a special browser called Tor. They were also involved in the orchestrating of a fake murder-for-hire scheme for which Ulbricht is alleged to have paid into, but for this he is still awaiting trial in Maryland.
Force is alleged by the US government of taking hundreds of thousands of dollars of bitcoin payments from the Silk Road website as part of his undercover investigation, then transferring them to a personal account rather than submitting them to law enforcement-owned accounts as evidence. The former agent is also accused of secretly working for CoinMKT, a bitcoin exchange, and using his powers as a DEA agent to seize customer funds; later, he used an unauthorised subpoena, to unlock personal funds he had frozen in Venmo, a payments firm.
An informant to Ross Ulbricht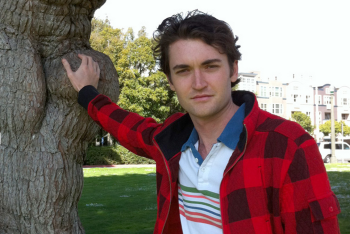 But much more importantly to the Silk Road case, Force is alleged to have leaked information about the investigation through two different pseudonyms to Ulbricht in return for payments in bitcoin.
Under a third pseudonym, Force is also accused of trying to blackmail Ulbricht using law enforcement intelligence, although he appears to have confused two suspected identities of DPR.
Working with Baltimore law enforcement, Force posed as a fictitious criminal called Nob to communicate online with Ulbricht.
Nob helped Ulbricht to arrange the murder of Silk Road employee Curtis Clark Green, who threatened to publish the real names of Silk Road's users. The murder never took place and was instead a fabrication by Baltimore police - but Ulbricht is alleged to have paid for it and believed the hit took place. This represents one of six paid-for killings prosecutors have accused Ulbricht of arranging. These are yet to go to trial and were not used as evidence in the February 2015 Silk Road trial.
'You are a dead man, DPR'
Under a new pseudonym, Death From Above, Force is then, without permission, accused of telling Ulbricht he was a friend of Green, saying over internet chat: "I know that you had something to do with [Green's] disappearance and death. Just wanted to let you know that I'm coming for you... you are a dead man. Don't think you can elude me."
In a second message to Dread Pirate Roberts, Force, as Death From Above, allegedly threatened to reveal DPR's real name unless he was paid $250,000. However, the charges against Force claim he was attempting to blackmail Ulbricht by threatening to reveal the wrong identity, one of someone else (unnamed) accused of running Silk Road. Writing in his journal, Ulbricht dismissed these claims as "bogus".
Having established a relationship with Ulbricht, Force then "without authority, developed additional online personas and engaged in a broad range of illegal activities calculated to bring him personal financial gain," claims a press statement from the DoJ. Using his Nob persona, and possibly others, Force is accused of selling law enforcement information to Ulbricht, under the cover that a corrupt agent called Kevin was feeding Nob details on the case. A folder found on Ulbricht's laptop, seized at the time of his arrest in October 2013, was called 'LE counterintel' and includes data which appears to be based on real material created by the investigation into Silk Road.
French Maid
Force is alleged to have asked Ulbricht to send him 525 bitcoins - worth $50,000 at the time - to a personal address, completely separate to those holding funds confiscated by the DEA. Under yet another pseudonym, French Maid, Force is accused of acting as a source leaking law enforcement information to Ulbricht.
Ulbricht wrote in a journal on his seized laptop that he paid French Maid $100,000 for the tip off that Mt Gox CEO Mark Karpeles gave Ulbricht's name to the Department of Homeland Security. Evidence against Force claims he, when acting as French Maid, ended a message with "Carl," perhaps by accident. Force is said to have covered for this error by explaining French Maid also went by the name of Carla Sophia.
Ulbricht is due to be sentenced on 15 May and faces up to life in prison.