Honey G was trending worldwide on social media as she took on Divas week in this week's X Factor. The unlikely rapper from North Weezy has caught the public's imagination and even won a fan in Simon Cowell.
Performing Ice Ice Baby she shut down her critics who have accused her of being a one-trick pony. The controversial performer displayed her dubious moves in a dance break to Bowie's Under Pressure as she launched into another self-penned rap. Her performance inexplicably won her a standing ovation from the judges.
"You're looking the part, you're dancing the part and you're rapping the part," said an elated Louis Walsh."Your flow is getting better each week. You stepped it up and you shut it down," added an almost incredulous Nicole.
Admitting he was once a hater, Simon Cowell said now, every time she takes to the stage she gives him the "chills". Explaining her popular appeal he said: "You know like when you watch a horror movie like the Exorcist you should hate it, but you like it.
"You win when people are talking about you and a lot of people are talking about you," he added. "Everybody's talking about Honey G," said Sharon Osbourne.
The 35-year-old, also known as Anna Gifford, seems buoyed by the public support revealing her ambition to go all the way to the top. "This is just unbelievable for me," she told Dermot O'Leary. "I've never stepped it up for me like this. Now I want more and I want to go all the way with this. [To the]The X factor final."
While Honey G has won support from celebrities including Martin Kemp and Robbie Williams, guest mentor John Legend appeared to dismiss the wannabe rapper as a "novelty act."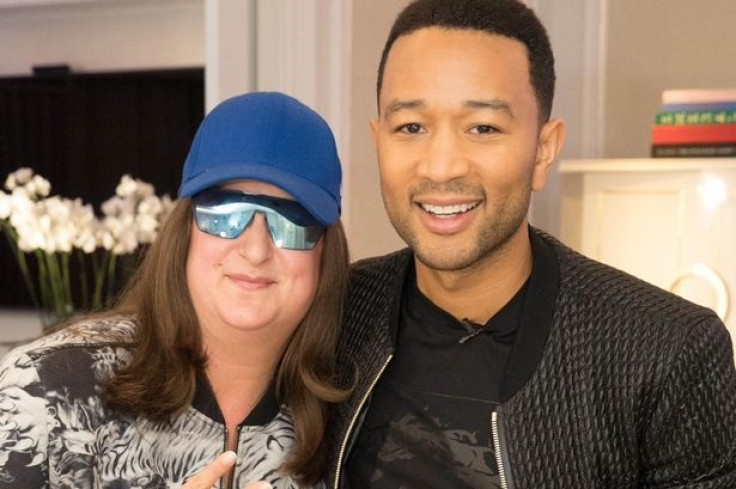 Speaking at an exclusive playback of his new album Darkness & Light, he told Mirror Online: "There's been a lot of conversation about her, I'd heard about her but I hadn't seen any of the episodes leading up to it.
"She has attracted a lot of attention, all I told her was try and be the best version of her that you can be. To me, I think part of it is about choosing which songs you do and trying to execute the mechanical of being a good rapper, it's about flow, it's about how you use your voice, how you communicate to the audience so I tried to be as kind and sensitive as I could be," he explained.
"You know, people are obviously getting caught up in the novelty of it. The song she had chosen, I thought, heightened the novelty of her because it was referencing another novelty act, which I thought wasn't the best idea, so I told her that. What else do you want me to say?!" Honey G, however remains undeterred. "My message to the haters is you don't know who you are ramping with. I'm the realest chick in the game."
While everyone was talking about Honey G after her performance some of the other acts didn't fare so well. 5 after Midnight came under fire from Simon, who described their rendition of Valerie as their worst performance so far.
In contrast, Matt Terry had the judges in raptures with his soulful rendition of Mariah Carey's I'll be There. "If this was a vocal Olympics, you'd get a platinum," said Nicole,
But it was Saara Aalto who stole the show, winning a standing ovation from the judges for her eclectic performance of Bjork's Oh So Quiet. "It was bonkers, it was bizarre, it was bananas, and you know how much I love bananas," said Nicole.
"This was incredible. This is what we've been waiting for," said an enthralled Simon. "It's fun, unique and it's you. Because you are a bit bonkers. It was like a Saara concert."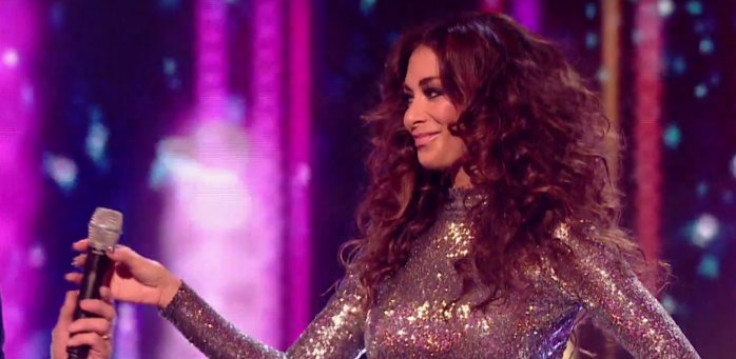 Emily Middlemas won praise for her stripped down version of Whitney Houston's How Will I Know with Nicole describing her as an "effortless artist."
But while Saara and Matt hit all the right notes and Honey G brought the entertainment factor, it was X Factor judge Nicole Scherzinger who threatened to steal everyone's thunder.
Dressed in a shimmering silver gown the stunning singer brought out her inner diva as she opened the show, belting out Chaka Khan's I'm Every Woman and Aretha Franklin's Respect.
Her performance left fans wondering if they could vote for her. "Nicole Scherzinger for the final" they tweeted.