Simon Cowell has revealed he was sent into prison for hijacking a bus when he was barely a teenager.
The music mogul confessed to Alison Hammond on This Morning today (1 December) that he had used a fake gun to commit the 'crime' with his pals.
He burst into laughter as he said: "It was a joke, I thought. I put a gun – I shouldn't even be saying this – it was a pretend gun, and we said to the bus driver, 'Take us to Watford!' He literally did not stop from Radcliffe to Watford.
"I was there with Rak-Su the other day and I told them the story, 'The last time I went to bloody Watford, I was thrown in jail'."
Hammond also exposed another past incident that threw Cowell off balance. The presenter reminded him that the idea for X Factor probably stemmed from his appearance on This Morning way back in 1999.
Cowell was on the show then with TV presenter Kate Thornton, judging a competition to find the next big boy band. This was five years before the first series of X Factor.
"There is one more thing, many, many years ago you appeared on This Morning," Hammond told Cowell. "Did you get idea for X Factor from that moment?"
The 58-year-old answered: "If I say yes, do I owe you money?"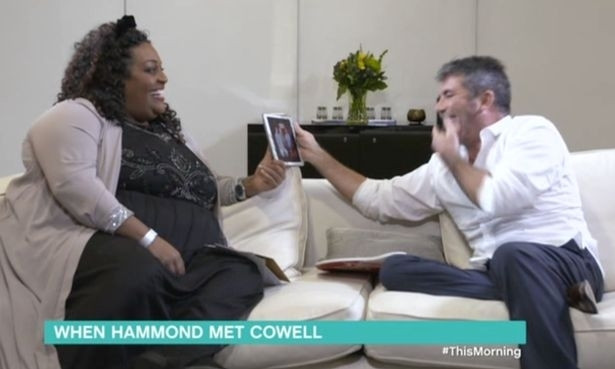 Hammond then played the old clip where a visibly young Cowell and Thornton are asked: "What should people be looking for when they are voting?"
"Well it is the undefinable X Factor that sorts out the wannabes from the superstars," described Thornton, who also went on to present the first series of the X Factor.
Cowell, on the other hand, said: "There's got to be a chemistry there, people with star quality."
"Oh my god. I have gone bright red," said an embarrassed Cowell after the clip ended.
When Hammond pushed him further asking: "Was it that moment?".
The X Factor judge replied: "Look my lawyers are watching. I have got to be careful. No, yes. I must have enjoyed it."
The 1999 search for a boyband featured future pop stars Will Young and Lee Ryan from Blue..