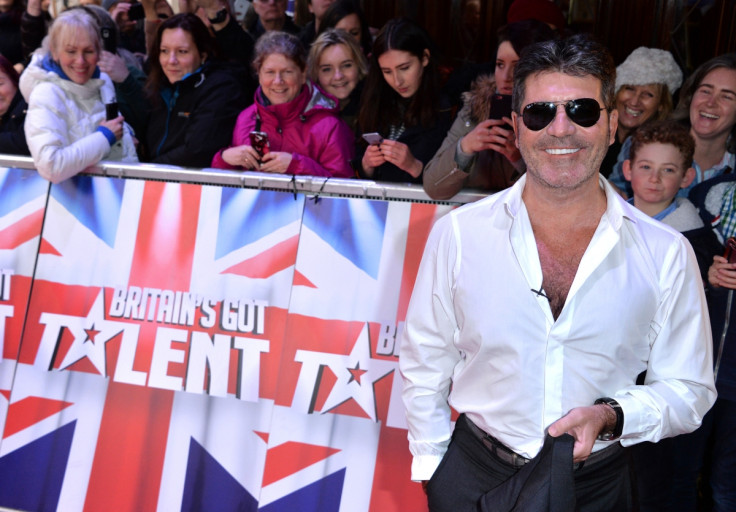 Simon Cowell is reportedly set to sign a new deal with broadcaster ITV, worth £150m ($196m; €173m), that will see his prime-time shows The X-Factor and Britain's Got Talent on British television screens until 2019.
The fate of both reality TV shows was in doubt amidst reports of flagging viewing figures, but the music and TV mogul has reportedly negotiated the lucrative new deal after six months of 'intensive' talks with the shows producers.
Cowell, 56, is hoping to seal the deal at the Edinburgh TV Festival, the Sunday People reported.
A source said: "Finally after months of intense talks, all sides are happy and the new deal has been agreed. It just has to be signed off. A formal announcement will be made shortly – hopefully in Edinburgh – as no one is expecting any major hitches."
Already reportedly worth a net amount of £325m ($424m; €37.4m), TV's Mr Nasty will personally pocket a cool £25m ($32.6m; €28.8m) from the deal.
News of the multi-million pound deal comes as it was was revealed that X Factor host Dermot O'Leary was offered £8m ($10.4m; €9.2m) to return to the show's current series, which also saw the return of judges Sharon Osborne, Louis Walsh and Nicole Scherzinger.
The host revealed his X Factor return was sparked by a late-night call from Simon Cowell, in which the music mogul reportedly apologised for sacking O'Leary. Speaking to The Sun, the popular TV personality said 56-year-old Cowell admitted: "I've made a mistake, I'd love to get you back."
Dermot's brand new, four-year contract is estimated to be worth a staggering £8 million making him Britain's highest-paid solo television presenter.