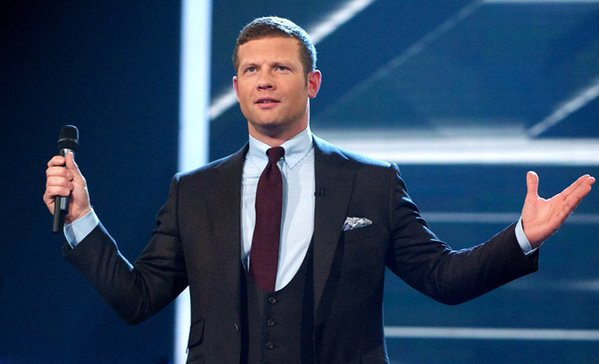 Dermot O'Leary is preparing to make a sensational comeback to the X Factor following his shock sacking in 2015, and now the TV presenter has revealed just how Simon Cowell convinced him to return.
Speaking to the Sun, the British-Irish personality said that he decided to give the ITV show another go after the 56-year-old media mogul swallowed his pride and apologised during a late-night phone call.
O'Leary said that he was flown over to Hollywood for an urgent meeting after Cowell admitted: "I've made a mistake, I'd love to get you back."
"It was a lot less awkward than I thought it was going to be," O'Leary, 43, said of their conversation.
Cowell's efforts to revamp the show with a new-look judging panel and co-hosts Ollie Murs and Caroline Flack backfired after the former Saturday night juggernaut failed to win over viewers.
Cowell hopes that having O'Leary back at the helm for the 2016 series will return the show to its former rating glory.
"Simon and I spoke about where we thought the show had lost its way and how to bring the heart and soul back," O'Leary said.
And just like any turbulent romance, time apart seems to have improved their relationship. According to O'Leary they are closer now than we ever and "text all the time".
O'Leary's comments follow reports that he has signed an £8m ($10.46m) deal to return to the X Factor which will see him become the highest-paid host on UK TV.
The blockbuster payday is being described as one of the biggest agreement, since Jonathan Ross' multimillion deal to front his chat show for the BBC.
An insider told The Sun: "It's completely unheard of for one presenter to be paid £8m to host one show. There hasn't been a deal like it since Jonathan Ross was getting millions a year from the BBC to host his chat show."
The source added, "The X Factor just didn't work without Dermot. Getting him to come back was absolutely essential for its future."
X Factor will return later this month with a new judging panel comprising of Nicole Scherzinger, Louis Walsh and Sharon Osbourne, along with Cowell.