Sinai plane crash: Russia flying bodies, unidentified remains of Flight 7K9268 victims to St Petersburg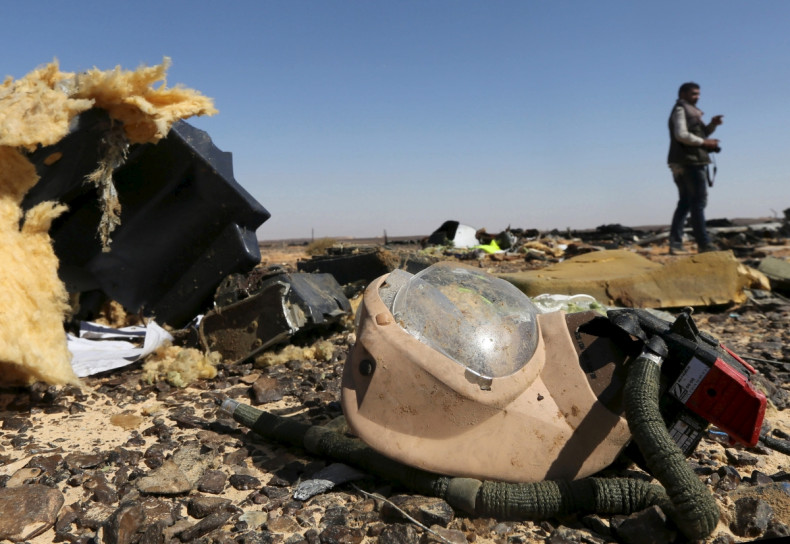 The bodies of the victims of Flight 7K9268 crash are being carried from Sinai to St Petersburg, Russia. The first plane, operated by Moscow's emergency ministry, has left Cairo.
"EMERCOM II-76 aircraft has taken off from Cairo to St Petersburg. The bodies of those killed are on board," the Russian emergency ministry said in a statement.
Of the 224 fatalities, 122 bodies recovered and 42 unidentified remains are being transported, said Egypt's Civil Aviation Minister Hossam Kamal. Officials say they have so far recovered 187 bodies from the crash site. The identification of the victims will take place in St Petersburg.
The A321-200 passenger jet, run by Siberian operator Kogalymavia, was travelling from Egypt's resort town of Sham el-Sheikh and headed to St Petersburg when it came down above Sinai on 31 October. The reasons for the crash has yet to be determined. There were 224 people on board - 217 passengers and seven crew members.
The airliner lost contact with ground control 22 minutes into the flight while it was cruising at an altitude of 31,000ft. Authorities said a total of 214 passengers were Russians while the remaining three were Ukraine nationals.
The terror group Islamic State (Isis) claimed responsibility for the crash but authorities rejected this, saying a technical issue caused the aircraft to break up mid-air. Russian investigators are already in Egypt to lead the investigation after Cairo accepted Moscow's formal request. Russian personnel are also to set up a base camp in Sinai near the crash site.
Both the black boxes, or the flight recorders, are thought to have been recovered from the crash site. Moscow's Transport Minister Maxim Sokolov told Russian news agency Tass, "They have slight technical damage. But there was no thermal damage as representatives of the Egyptian side say."
Investigators have not started deciphering the flight recorders. The plane did not make any distress call.
Kogalymavia, also known as Metrojet, has been asked to ground all its jets until safety reviews are completed. The crashed aircraft was 18 years old - not a grand old plane by aviation standards - and had suffered minor damage in 2001. Flight 7K9268 was leased from Aercap, the world's biggest plane leasing firm.
Russian officials have not yet commented on the possible cause of the crash. Foreign ministry spokesperson Maria Zakharova told Rossiya 1 TV channel: "How can we talk about any versions when only now our experts start to work directly at the crash site? There is every chance, and everything is done to ensure that we know the truth."