Singapore bloggers get surprise letter from taxman on non-monetary benefits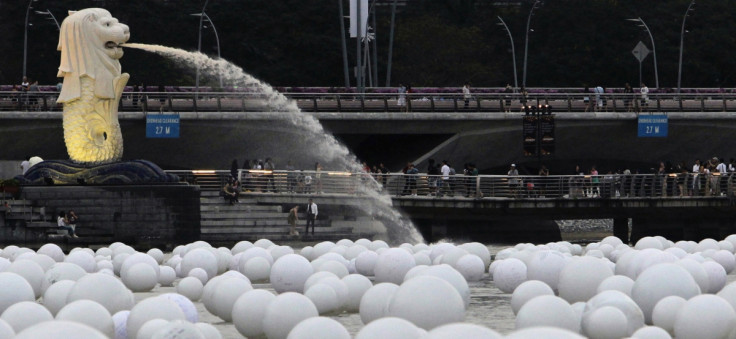 There is no escaping the taxman in Singapore. The Inland Revenue Authority of Singapore is extending its reach to a new income stream - bloggers who receive products or services via their websites.
The IRAS has sent out letters to the blogging community in Singapore clarifying the nation's income components and what needs to be declared as part of their annual income tax return. This, according to the letter, includes all non-monetary benefits, including sponsorship of products or services received in return for writing or reviewing the sponsors' products 'may be taxable and must be declared.'
A blogger Wendy Cheng told 938LIVE that this was the first time she had such a letter from the taxman. It has not gone down well. She says it is difficult to declare certain benefits-in-kind.
"If someone sends me a lipstick, am I supposed to go find out how much it costs and declare it? Other things like, for example, some fans giving me something that's handmade, how do I put a value on that?" she asks.
She continued: "Either that or I have to send it back to the company, but that's very nasty. It's like saying: 'I don't like your product', so it doesn't make sense to me."
She is not the only one against the IRAS attempt to collect taxes from them. Another blogger Kenneth Lee wrote: "I think it's sad, and a little funny that we've come to a point in our country's storied existence when a channel of expression is taxable."
Another blogger Alvin Lim told ChannelNewsAsia that the move seemed "stringent and rather extreme." He said: "If this is really true, it will kill the whole blogging scene. Who will go for food tastings now? IRAS also has to be fair to bloggers - most of us are one-man shows with no resources to do these things." Lim currently files taxes under a registered company.
He noted that the same rules do not seem to be applied on media companies. "Do journalists file taxes for media gifts, food tastings, family trips or media junkets," he questioned.
938LIVE said that it understands the IRAS sent the letter as part of its regular engagement with the self-employed and is not meant to target or clamp down on bloggers. The deadline for the filing of individual income tax in paper form is 15 April while for e-filing for individuals it is 18 April.
© Copyright IBTimes 2023. All rights reserved.