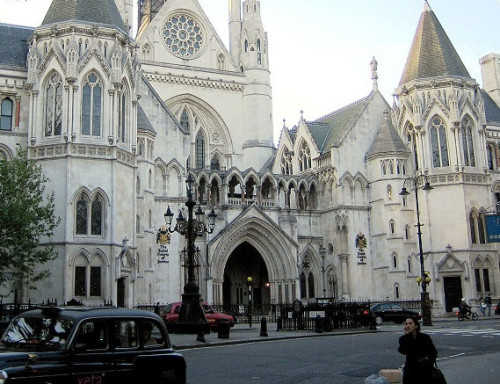 A high-powered investment banker whose marriage went in to meltdown in Singapore is facing the prospect of a costly divorce in the English courts.
Lena Tan, 54, was served divorce papers by her househusband Weng Choy, 56, after the jetsetting couple had a blazing row during a family holiday in Singapore on New Year's Eve 2011.
The rancour in Singapore spelt the end of the couple's 15-year marriage, which had been characterised by an opulent lifestyle of a £1m ($1.6m) fine wine collection and a property portfolio of homes in Hong Kong, Malaysia and Kensington, London. The couple's two sons were educated at top British boarding schools.
Their home in west London was described in London's Court of Appeal Court by Choy's QC as "the jewel in the crown of their assets," worth up to £4.75m – and free of a mortgage. But Tan is facing a battle to keep hold of her fortune, with her estranged husband insisting that he is entitled to £11m of the marital assets.
Their marriage first ran in to difficulties with an argument in nearby Holland Park, west London, in 2010, before carrying on until the painful breakdown in Singapore. Tan's QC James Turner said it "struck the rock of the row on New Year's Eve 2011".
Tan has filed divorce papers in Malaysia, claiming that Choy had no right to instigate proceedings in Britain.
Appealing for the proceedings to be kicked out of British courts, Turner said: "Clearly, each member of the family in the present case had been habitually resident in Hong Kong where the family home and centre of interests had been located for a considerable period."
Choy has opted for the British courts after it was ruled by the High Court last year that he had been "habitually resident" in England since the marriage broke down by living in the luxury flat, learning to drive and getting a National Insurance number.
Turner called for the appeal court to take into account Tan's "breadwinner" status in the family, which required "her physical presence in Malaysia". He described Choy as "not gainfully employed." Choy claims he sacrificed his own banking career to look after their two children.
Tim Bishop QC, for Choy, said: "When the centre of the husband's interest ceased to be Hong Kong as his connection with Hong Kong broke down upon the end of his marriage, London was the natural and obvious replacement."
The case continues.